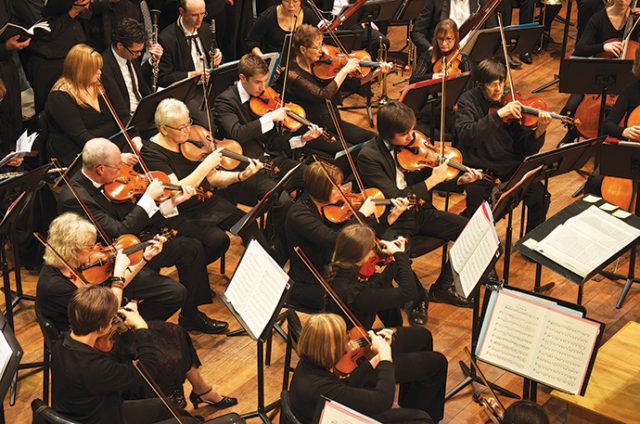 Their first appearance at the 1988 Bicentennial Celebrations was not only an enjoyable performance for audiences, but it was also a moment that would go down in history as the day western Sydney's classical musical scene was established.
Now 30 years on, the Penrith Symphony Orchestra are polishing their flutes and tuning their bows as they prepare to celebrate the milestone with a special gala concert later this month.
Joining the orchestra in 2010, Artistic Director and Chief Conductor, Paul Terracini, said it was a great achievement for all those involved.
"It is a great thrill to be celebrating Penrith Symphony Orchestra's 30th anniversary," he said.
"From its beginnings in 1988, the orchestra has become a powerhouse provider of classical music in western Sydney.
"There is much to be proud of, but more to do, in what will be a very exciting future."
Established by a mix of amateur and professional musicians, the orchestra has since played an active role in exposing audiences from western Sydney to affordable and accessible musical performances.
"Of all the community and the metropolitan orchestras in Sydney, Penrith is probably the most important in that respect because it's serving the musical needs of the community that is furthest away from the top acts in the city," he said.
But the repertoire for the orchestra hasn't just been classical, with the group also putting on one of the first opera performances in western Sydney.
Adding to their list of achievements, the orchestra also welcomed the Penrith Youth Orchestra in 2015, making the diverse age range of the group widen even more.
Performing at The Joan later this month, audiences will be treated to a program full of festive and epic classics, alongside new works, with special guests from Western Sydney University as well as internationally renowned Australian pianist, Michael Kieran Harvey.
The Penrith Symphony Orchestra will be performing at The Joan on Saturday, May 26 at 8pm. Tickets start at $25 and can be purchased by calling 4723 7600 or by visiting www.thejoan.com.au.
Lauren Suttie is the Weekender's General & Community News journalist.