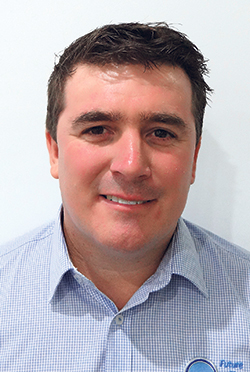 As a Financial Planner who is proud of what my colleagues, my competitors and I are able to do for our clients, I have been saddened by what we heard last week at the Royal Commission. The poor behaviour of the banks and AMP has cast a shadow over the whole industry.
AMP caught out lying to the Commission, the banks use of product targets and the story of atrocious advice leading to a couple losing their home; is all a terrible look for the industry and is horrifying for people like me who strive to improve their clients' situation.
The advice industry has undergone significant changes over the last 15 years with two legislative reforms in Financial Services Reform (FSR) and, more recently, the Future of Financial Advice (FOFA). In my opinion, the industry is much better for the changes.
These reforms have seen increases in education requirements, enhanced documenting of advice and changes to remuneration for the industry. There are now strict guidelines in relation to acting in the best interest of the client and dealing with conflicts of interest.
Some of the problems being revealed at the Royal Commission are due to institutions not dealing well with the changes to the industry.
Historically, the remuneration structure of the industry worked where, although most of the work was done upfront, most of the income flowed for years after the initial advice. In some cases, not a lot was done on an ongoing basis to earn the continued income. This was not a sustainable model and has long since changed. There are still a lot of legacy products that continue to work on this style of system. This has led to the "fee for no advice" system that has gotten AMP and the banks into trouble.
Furthermore, in the past, the advice fee and product fees were linked. A single fee was charged with a portion being paid to the advisor as a trailing commission. So, as long as you had a product, the advisor was being remunerated for work done years earlier. Although this practice ended about 10 years ago, many products pre-date this change.
All that said, I know a lot of local advisors in the Penrith area and I'm very confident that those that I have had dealings with (many of whom are my competitors) are not only ethical but they also operate with the best interests of their clients at the heart of everything they do.
When I started as an advisor 16 years ago, I received advice from an experienced advisor, Paul Mulock who still operates today, that I remember every time I sit down with a client. Paul said, "think about the client's dough and yours will take care of itself".
I reckon most advisors have a similar mindset despite what we heard at the Royal Commission in recent times.