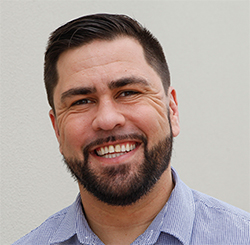 Right now, with Penrith sitting in second place and Cronulla in 13th, it appears the Panthers have won the off-season trade between James Maloney and Matt Moylan.
The two will go head to head for the first time this season when Cronulla take on Penrith this Sunday at Shark Park.
While Moylan hasn't had the start to the season he would have hoped for, Maloney is flying and so are the Panthers.
For the 2016 Premiership winner, coming up against his former teammates on Sunday will make for a rather easy and enjoyable week. Yes, he'll have some extra attention on him but he'll enjoy training that little bit more because he knows he's coming up against his old side.
This isn't just another game for the in-form Penrith half, it will mean that little bit more. But when your team is rolling like the Panthers are right now, Maloney doesn't have to overcomplicate things – he just needs to roll into Shark Park and get the job done, just like he's been doing the opening six rounds.
On the flip side, Matt Moylan will probably be a little bit nervous come this Sunday – much like Bryce Cartwright was taking on the Panthers last weekend.
Because he's a local Penrith junior and his team isn't going great right now, Moylan will probably find himself under a lot more pressure than usual. He may even be more agitated too.
It's not Moylan's fault his team isn't playing well. The Sharks have had a few injuries and they can't quite get their combinations right, with Moylan named at five-eighth this weekend despite playing well at fullback against the Dragons last week.
If the Panthers are serious about winning the competition this year, this is the sort of game they need to win.
James Maloney, along with Blake Green at the Warriors, has been one of the buys of the year so far and if he can guide the Panthers to a title this season, then it makes that off-season trade look even better for Penrith.
I still think we'll see the best of Moylan eventually but right now, his former team are at the top and his current team have been disappointing. Right now, Penrith have got the better deal.