For many women, riding alone in a car with a male stranger can trigger feelings of anxiety and discomfort.
But Shebah, a female-only ride sharing service, has reached Penrith and is giving local women and children the choice of feeling safe as they travel through an app that works similar to Uber.
Nicole Thompson recently became a driver for Shebah and discovered a significant number of women "just aren't comfortable being in a car alone with a man".
"We're in a political climate where we are really thinking a lot more about women and rising up and creating better situations," she said.
"I hear too many stories about bad things happening – whether it's really severe or just basic harassment.
"I think Shebah could reduce the amount of difficult situations happening."
Trips can be booked up to two weeks in advance and even pets can be transported by some drivers with notice.
With multiple drivers already in the Penrith region, the only thing missing is passengers.
"There's lots of drivers in all corners of the map, you're not going to have to wait long at all for a ride," Ms Thompson said.
The service provides a way for women to travel without fear while simultaneously giving local women the power to earn some money.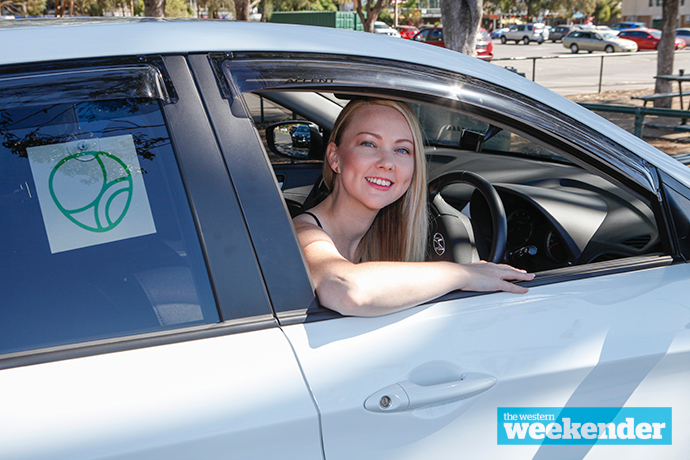 Shebah Founder George McEncroe said she is thrilled by the positive feedback and popularity of the alternative and niche ride service.
"There is a real need for the service. I am constantly thrilled by fabulous feedback, and struck by the number of women who say, 'if only this was around when I was young'," she said.
"In terms of opposition to the idea, it's important to remember that this isn't taking anything away from anyone.
"Shebah isn't denying men the ability to use any ride sharing service… it just offers an extra service for women.
"Just like a Fernwood gym never stopped a man getting in shape, Shebah isn't stopping a man getting from A to B."
Many of the drivers have child car seats available and extensive checks are done on drivers to ensure the safety of passengers.
The Shebah app can be downloaded from your smartphone's app store and more information is available at www.shebah.com.au.
Emily Newton is the Weekender's police and political reporter. Emily is also the Weekender's Senior Journalist.