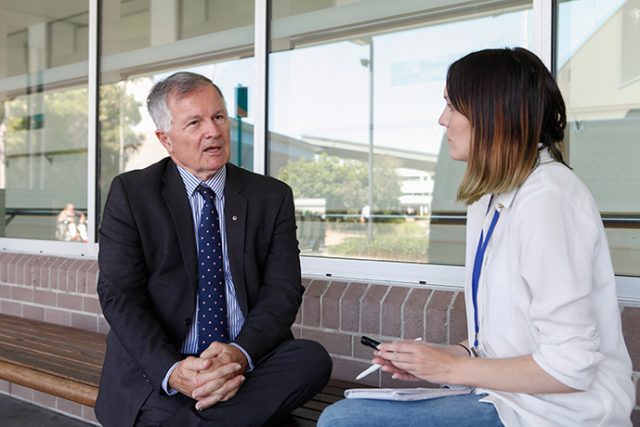 Being touted as the investment that will "finally get Nepean right", the hospital is entering an exciting time as visions become reality.
The over $1 billion redevelopment of Nepean Hospital will transform the heart of the local health network, says Chair of the Nepean Blue Mountains Local Health District (LHD) Board, Peter Collins.
"This is catch up time and this is closing a big gap that has emerged, particularly over the last decade," he said.
"I am deeply concerned that that gap was allowed to happen, that the funding didn't really match the exploding demand of what is real western Sydney."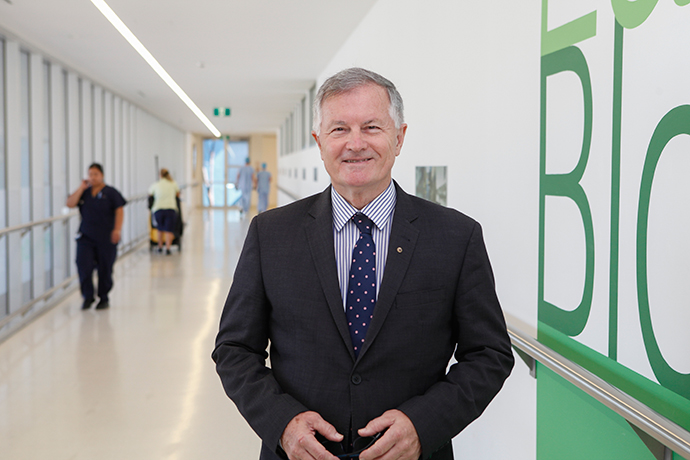 The development, which will see a new clinical services block, expanded Emergency Department and at least 12 new operating theatres, is the biggest construction program in health currently happening in the state.
"What we are going to end up with in five years' time is a hospital as good as you will find anywhere in Australia with the full suite of services," Mr Collins said.
"We're going to have very established areas of medical research where it will be our ambition to lead Australia and be out there as a world leader in certain categories. For every doctor or nurse we've got out there on a ward, we've got to have good administrative back-up.
"If I were looking for fast-track medical, academic or administrative opportunities, I would be looking at Nepean more than any other hospital in NSW."
As the upgrade continues and the workload increases, more jobs will be generated out of Nepean, with vacancies already becoming available in careers like medical coders, which Mr Collins sees as perfect for a millennial with an interest in coding.
He said the upgrade of Nepean will provide support and relief to the whole health network.
"We want to be accessible, we want to be affordable and we want to be the best at what we can do," Mr Collins said.
"What's been announced will enable us to provide a full range of services and really minimise the need for people to travel east to get specialist medical care.
"We are increasingly conscious of the need to meet the needs of the whole LHD."
Mr Collins assured the pubic that during the upgrade, services at the hospital will be fully maintained.
"Staff and patients need to work around this. We want to do it once, and we want to do it right," he said.
Emily Newton is the Weekender's police and political reporter. Emily is also the Weekender's Senior Journalist.