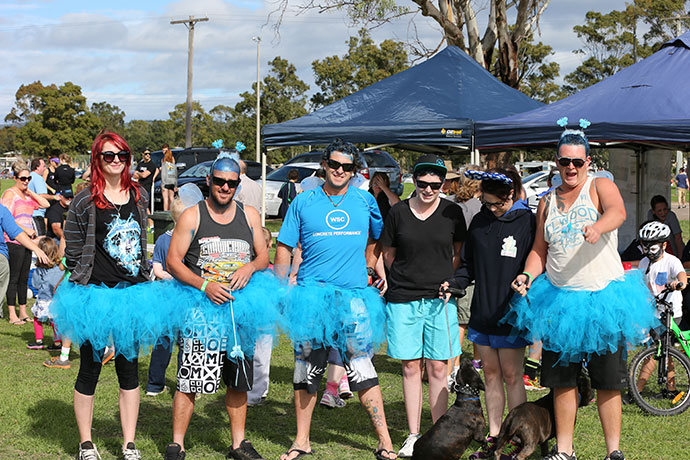 It's almost time to put on your joggers and deck yourself out in all things blue, as Fitness 4 Autism returns to Jamison Park later this month.
Organised by the Luke Priddis Foundation, Fitness 4 Autism aims to raise funds and awareness for those living with Autism Spectrum Disorders.
Luke Priddis Foundation General Manager, Tamara Van Antwerpen, said it was a great opportunity for everyone to get out and get moving for a great cause.
"So often you find that families become very isolated and very house bound by the disability and don't have a safe space or an accepting or welcoming space for the families to be," she said.
"To be able to get out, to walk, be in the sunshine and to exercise with family and friends, it's just such a great day."
The event, which will be held on Sunday, April 29, will see locals participate in a 10km charity walk or run.
The cost to participate starts at $20 per person, with group tickets also available.
But that won't just get you into the event, with the cost also covering a sausage sizzle, amusement rides, face painting and much more.
With the money raised from the popular annual event going back into providing support and skill groups for families living with autism, Ms Van Antwerpen said the event was more than just a fun day out.
"It's a funny little saying, but we've often said that it takes a village to raise a child, but we as a community have forgotten how to be a village," she said.
"This is the chance to go out and be part of that village."
Check in for the event is 9am, with the run starting at 10am, followed by the walk at 10.45am. To register, visit www.lukepriddisfoundation.com.
Lauren Suttie is the Weekender's General & Community News journalist.