For decades, cameras have been pivotal in society solving crimes and keeping the local community safe, but now these 'digital eyes' have become a major tool in sport and are taking over footy grounds right across Penrith.
In 2017, the Penrith and District Junior Rugby League (PDJRL) in partnership with iOn Sport began filming rugby league games of all levels in the local area. The initial idea behind the video capture was to create a safer environment at games for players, officials and spectators.
Within a matter of weeks, resources were mobilised, systems were developed and operators employed from the local community were trained to capture up to 150 games every single week.
Each weekend, 15 360-degree cameras, worth north of $15,000 apiece, are set up at grounds all over the district. Operators with laptops sitting nearby follow the on-field action and can even pivot the camera away from players to capture any nasty incidents in the crowd.
Currently 80 per cent of junior league games are filmed every Saturday while 100 per cent of games are captured every Sunday during the season.
PDJRL Chairman David Patullo said the implementation of cameras at games was to create a safer environment for players, spectators and referees.
"This is a world first for any rugby league or sporting association. It costs a lot of money to set up and run, but the safety of players, referees and spectators is paramount to us," he told the Weekender.
"We would love to install more cameras at games but cost is an issue. Despite our attempts for assistance, we unfortunately don't receive any funding from Panthers or the NRL, NSWRL and State Government. If we have to increase fees to keep this technology afloat then we'll have to."
Cameras at grounds proved crucial last year when Panthers winger Dallin Watene-Zelezniak was assaulted by a trainer while running the line during a junior rugby league game.
"That incident with DWZ was captured by one of our cameras and that trainer got a lifetime ban while Dallin was cleared of any wrongdoing," Patullo said.
"That could have potentially been disastrous for Dallin's career and may have taken weeks to sort out without the help of video footage."
In 2017, the PDJRL had 171 judiciary charges. 113 of these were the result of reports of referees and at least 50 per cent of these were reported by clear video evidence.
There was a higher number of early guilty pleas and fewer judiciary hearings as a result. In total, nine lifetime bans were issued.
While the technology has had a huge impact on safety at games, the cameras are also being used by the Panthers NRL development team to scout up and coming talent and track players.
Parents can also re-watch matches their children are involved in via the Penrith Juniors smartphone app.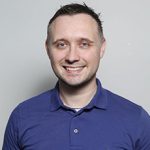 Nathan Taylor is the Weekender's Deputy Editor and Senior Sports Writer. He also compiles the weekly Chatter on the Box TV column. Nathan is an award-winning journalist, who has worked at the Weekender for nearly a decade.