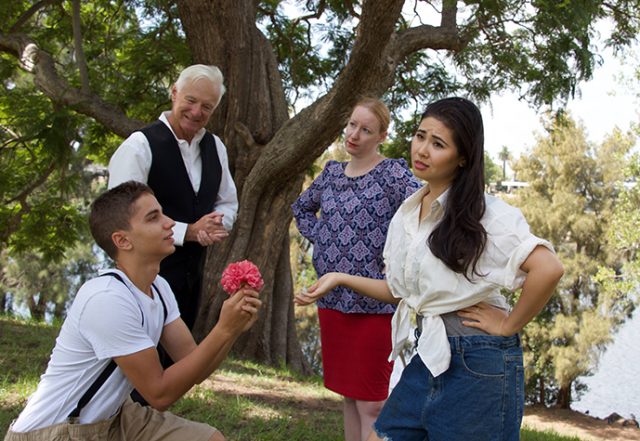 Year after year The Acting Factory has produced quality productions of Shakespeare plays next to the Nepean River in Regatta Park.
And this year will be no different, as Mitchell Rist returns to direct the 14th annual Shakespeare by the River, 'As You Like It'.
Known as Shakespeare's 'sunniest' play, 'As You Like It' boasts the largest number of females in a Shakespeare production.
As such the narrative has a rare opportunity to develop a slew of colourful characters, such as Rosalind, the courageous heroine, or Celia, the carefree teen.
"It is often said that the works of Shakespeare have a universality and I think that's very true, with the production demonstrating that," he said.
"It doesn't matter whether Rosalind lived 400 years ago, 100 years ago, a decade ago or in modern day, she is still a relatable depiction of a courageous underdog."
Be sure to grab a blanket, some drinks and snacks and enjoy a special Shakespeare performance with picturesque background to match.
'As You Like It' will be performed at Regatta Park from April 7 to 21 from 7pm. Donations upon entry.
Lauren Suttie is the Weekender's General & Community News journalist.