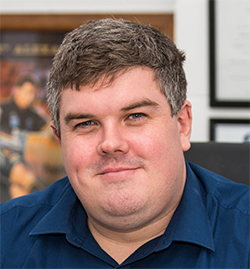 Recently the ABC aired a very good documentary on the life and times of former Australian Prime Minister, Bob Hawke.
It framed the argument, as did many on social media in the nights the documentary aired, that we'd never see a Prime Minister like Hawke again.
Hawke was widely loved, left behind a very decent list of achievements and connected with the everyday Australian perhaps better than any other Prime Minister in our history.
The nation is crying out for somebody similar in modern day politics, so many argue.
But the truth is we would never allow a Prime Minister like Bob Hawke to be elected today.
The media wouldn't allow it.
The public wouldn't allow it.
It just wouldn't happen.
People loved that Hawke would have a beer with them – and his ability to down a schooner in lightning quick time has become infamous.
But in modern day, sitting at the footy with a baby in one hand and a beer in another, like Malcolm Turnbull did last year, is enough to send the mainstream media and the Facebook do-gooders into a frenzy.
People loved that Hawke was a comfortable swearer, willing to talk in everyday language without the need to refer to a list of pre-prepared talking points.
But Kevin Rudd's temper was considered a dangerous element of his leadership, enough to play a role in his demise as the country's leader.
Hawke had fun, often showing off plenty of skin and acting like a larrikin.
But Tony Abbott was constantly mocked and embarrassed for wearing speedos, and committed a national crime when he bit into an onion.
People loved Hawke despite big question marks over his relationship with Blanche d'Alpuget, which ultimately led to the breakdown of his marriage.
Today, as Barnaby Joyce can attest to, such behaviour can cost you your job.
Truth is that the public, and perhaps more importantly the press gallery in Canberra, remain focused on the game of 'catch and kill' when it comes to politics in Australia.
The economy, the national debt, the real issues take a back seat to what has become a bad season of reality TV.
And in many cases, we've all caused it. When we decided a pair of speedos was more important than a person's ability or the PM holding a baby and a beer quite safely at the footy was enough to spark outrage, we essentially asked for this. We asked for a political machine that gives us rhetoric, because vision would be too dangerous.
We caused it, and only we can fix it, otherwise there will never, ever be another Prime Minister with the same appeal as that of Bob Hawke.
People can argue about his achievements in office as much as they like, but his widespread respect amongst the public despite his actions – many of which we would wave our finger at today – is to be admired.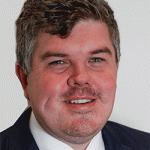 Troy Dodds is the Weekender's Managing Editor and Senior Writer. He has more than 15 years experience as a journalist, working with some of Australia's leading media organisations.