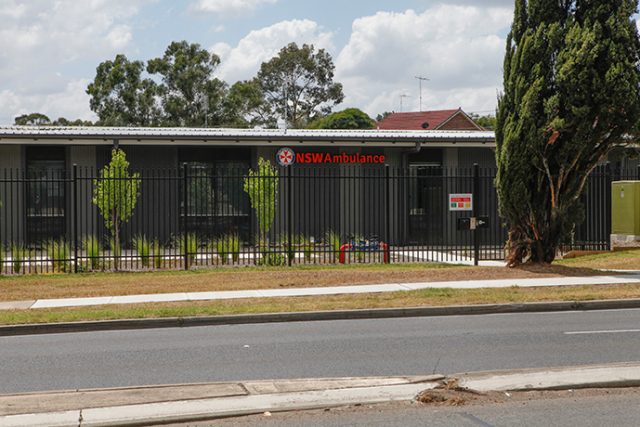 More questions are being raised about the NSW Ambulance Paramedic Response Network, with 12 paramedics on-site at the Penrith Superstation last week with only one job-ready ambulance between them.
Australian Paramedics Association NSW delegate Liu Bianchi said that on Monday, February 5 at 6.45pm, eight paramedics arrived at the new Penrith station to sign on but farcically, there were no ambulances available.
"How does NSW Ambulance expect us to respond to emergencies when there are no ambulances at the station to drive to calls for assistance from the public," she said.
"An hour after we arrived to find no ambulances available, another four paramedics and a single ambulance arrived at the station.
"That's 12 paramedics signing on at this so-called Superstation in the space of an hour but only two of them able to respond to a job in a single ambulance."
Ms Bianchi, a full-time front-line intensive care paramedic, said NSW Ambulance was experiencing a crisis with five ambulances out of action in Penrith due to mechanical problems and issues with stretchers.
She said the station is still waiting for a replacement ambulance for one vehicle that was written off more than a year ago, and two had been loaned to other stations.
A NSW Ambulance spokesperson denied the claims regarding February 5.
"There were 11 available ambulances for night shift on February 5. NSW Ambulance is not aware of any delayed responses on that day," the spokesperson said.
"While from time to time some vehicles are unavailable due to routine maintenance or repair of damage, vehicles from other stations are moved to provide enough vehicles for crews. These vehicles are shared by day, afternoon and night shifts."
But Ms Bianchi said their claims are "absolute rubbish".
"The Ambulance service is not telling the truth," she told the Weekender.
"I was on duty and I was listening and I have confirmed it with the staff that were there. I can assure you, there were not enough to start that shift which is really quite disgusting."
Before it was even built, the Penrith Superstation received criticism for its location at an often busy intersection on High Street.
Emily Newton is the Weekender's police and political reporter. Emily is also the Weekender's Senior Journalist.