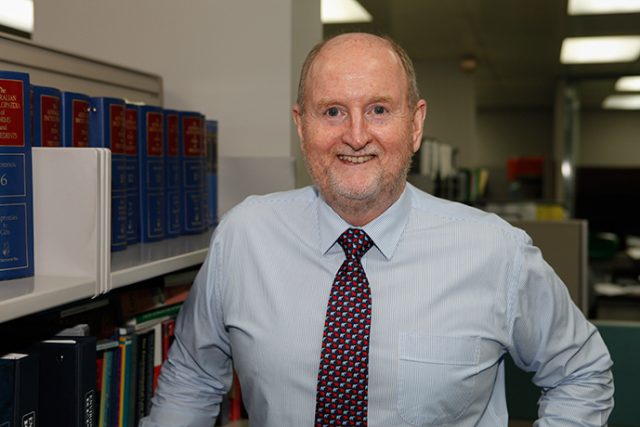 Former Penrith Mayor and Founder of Nepean Philanthropists John Bateman has seen his dedication to the Nepean community celebrated.
Awarded an Order of Australia Medal for a lifetime of hard work, Mr Bateman of Bateman Battersby Lawyers is honoured to see his contribution acknowledged.
"It's very humbling, but I also feel very privileged to be recognised," he told the Weekender.
"I think without sounding trite, a recognition of volunteerism in society is essential.
"I just don't think society could survive without people volunteering their time in various groups, we would be a much poorer society if people weren't giving their time to assist others."
Mr Bateman served as the Penrith Mayor before and during the Sydney Olympic Games in 2000, which he sees as a period of significant transition for the region.
"We're left with two great facilities, the International Regatta Centre and the Whitewater Stadium," he said.
"What a great time it was for Penrith, it was a really good time for our city and that was all about people coming together."
With parents that were actively involved in the community when he was young, an inspired Mr Bateman began volunteering with community groups that lead to becoming a board member on various Penrith icons.
He believes that Penrith has a high level of volunteerism, as the community regardless of age or background will always look out for one another.
"When I first came to Penrith it had it all the great benefits of a country town," he said.
"Penrith has been a community where there has always been a strong community involvement and a really genuine involvement of wanting to assist your fellow members of the community."
Of his achievements, Mr Bateman believes his passion for education and the establishment of the Bateman Battersby Law Bursary is significant as he encourages and supports local students to strive in further legal education.
"We've had some outstanding successes just by supporting local high school students," he said.
"There are some people that have gone on to be great academics and lawyers."
He encourages everyone to put their hand up and get involved in the local community.
"Volunteering is great, I think you can get so much out of it both personally and socially," he said.
"The most enjoyable thing was working with other people that have had a common interest in what we were doing and getting an outcome whether it be in terms of a sporting group or a community board."
Emily Newton is the Weekender's police and political reporter. Emily is also the Weekender's Senior Journalist.