Footwear, clothing and accessories outlet Diana Ferrari will close its retail stores, including its Penrith location inside Westfield.
The Penrith store will close on January 21, the company has announced.
"All Diana Ferrari stores will be closed over the coming months, but our fabulous footwear will continue to be available through our online stores, Mathers, Williams, wholesale stockists and major department stores," the retailer said in a statement to its customers.
"We truly appreciate and thank all our loyal clothing customers over the last 17 years."
Diana Ferrari was founded in 1979, progressing from a small leather shoe making factory into a major Australian brand.
Its website says it has 23 retail outlets and 11 clearance outlets with plans to "open more" retail boutiques across Australia in the future, a plan now quite clearly off the table.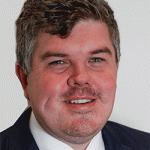 Troy Dodds is the Weekender's Managing Editor and Senior Writer. He has more than 15 years experience as a journalist, working with some of Australia's leading media organisations.