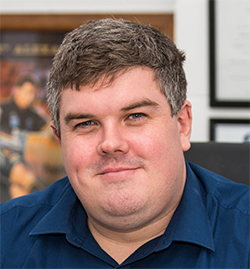 In 2014, when Gladys Berejiklian was Transport Minister in NSW, she said Redfern Station was "a major transport hub" when announcing an important upgrade.
She was right, too. Redfern is indeed crucial to Sydney's transport network now with more and more jobs being created in the general area including a major new office for the Commonwealth Bank that will attract thousands of jobs.
Three years later Ms Berejiklian, now Premier, is presiding over a Government that via some backwards thinking is making Redfern harder to access for Penrith and Blue Mountains commuters.
As has been widely reported, Redfern is no longer a stop for Blue Mountains Line express train services in the morning or afternoon peak.
There's a range of other issues with the new timetable, due to be implemented this coming Sunday, that have also created frustration for commuters right across Sydney.
Local and major papers across the city have been reporting on these problems, while both Channel Seven and Channel Nine ran separate stories this past week.
It would be impossible for Transport Minister Andrew Constance and local MPs Stuart Ayres and Tanya Davies to be unaware of these frustrations, but it seems change is unlikely.
The problem is being ignored. The stubborn State Government will push ahead with its plan to make getting to and from work harder each day for so many.
It is embarrassing.
Redfern Station provides access to major employment hubs like Channel Seven, as well as to Sydney University.
Soon, it will be the station of choice for thousands of employees at the major new Commonwealth Bank office currently being built.
But under the new timetable employees and students from Penrith or the Mountains won't be able to get there via an express train service, even though they're able to do so today.
Yes, that's called going backwards.
Mr Constance said last month: "On the weekday morning peak, five times as many customers from Blue Mountains stations are travelling to Central rather than Redfern, which means that the majority of these customers will enjoy quicker journey times."
Mr Constance has either been misinformed or is playing with the truth.
A comparison of the old and new timetables proves that nobody is getting to Central "quicker" under the new model.
It just isn't true.
So, I figured I'd ask him to explain.
I sent an enquiry along to one of his media advisors, asking him to back-up that statement – which trains were getting commuters to Central faster?
The response was extraordinary.
Oh, and it didn't come from Mr Constance – he passed the buck to a spokesperson for Transport for NSW.
"The statement refers to the reduction in overall journey times Blue Mountains customers travelling to the city would see as a result of the Redfern stop being removed, compared to if Redfern was retained as a stop on the line."
I'm sorry, but that is an absolute load of crap.
In other words, "we have made your journey slower but don't worry, it could have been worse".
I have watched this timetable story unfold with great interest as I saw it as a big test for the State Government to prove it actually listens to the people. It has failed that test epically.
I can only advise commuters now facing more time away from their loved ones each day one thing: seriously consider your vote at the 2019 State Election. If trains are the most important State Government service you utilise and it means enough to you, vote at the ballot box.
What else can one suggest? Labor may not reintroduce the Redfern stop but at least it will send the sitting Government a message that this just isn't on.
Governments prattle on about faster journey times, more time at home with the family and better services.
But this Government is taking us backwards in those regards. I am struggling to find an improvement anywhere in this new timetable for Penrith commuters.
Journeys are generally longer, there seems to be less peak services overall and a major hub like Redfern has been removed from the express option.
And nobody in the Government is standing up for commuters. That is perhaps the most outrageous point of all.
Andrew Constance now doesn't even want his name attached to the debacle.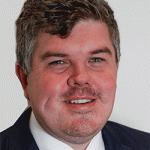 Troy Dodds is the Weekender's Managing Editor and Senior Writer. He has more than 15 years experience as a journalist, working with some of Australia's leading media organisations.