Two women have been involved in a violent brawl on the side of Castlereagh Road in Penrith.
Video footage of the fight, which took place yesterday afternoon, has been distributed on social media today.
What you missed while talking about the school students' brawl at Penrith Westfield today – Two sheilas having a dig on castlereagh Rd , Penrith this evening . Gotta ❤️ the Riff !!!

Posted by Khan Evan on Thursday, 19 October 2017
The women traded blows for several minutes, with motorists sounding their horns as they passed the scene of the fight.
At one point, one of the women loses her shirt in the scrap.
One man can be seen watching on, failing to intervene as the fight escalated. Another tries to convince the women to calm down.
It is unknown if police become involved.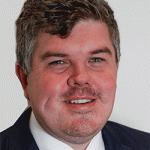 Troy Dodds is the Weekender's Managing Editor and Senior Writer. He has more than 15 years experience as a journalist, working with some of Australia's leading media organisations.