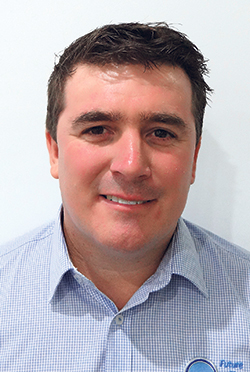 Coincidentally, I spoke to two tradies recently who both suffered serious long-term injuries from seemingly innocuous workplace falls, with vastly different results.
The first tradie is a new client who came into the office because he was in some financial trouble and was looking for a way out.
This client was hardworking, had savings, owned his house midway through minor renovations with a minor mortgage, was living within his means and was doing well. Not the sort of person we think of getting into financial trouble.
Unfortunately, a fall at work resulted in a broken femur and six months without income. This brought about some credit card debts and mortgage payments being put on hold. A loan re-finance was required at a higher interest rate as the client was now considered high risk, despite being a model client for the previous 20 years.
Once back at work, the client was really struggling, barely making repayments with no support behind him – he was just hanging in there. No room for even minor financial setbacks.
Regrettably, a second minor injury was the straw that broke the camel's back. A further two months without income and now the client was behind on the mortgage with no way of rectifying the situation.
The client decided to sell the house, but first he had to finish the renovations to make it sellable. A short-term, high interest loan was required to complete these renovations, the interest on the second loan accrued on top of the original debt.
A few injuries have forced this client to lose his house. It is a terrible situation and by the time the client came to us there was not much we could do to help.
The second tradie is a long-term client and last year a fall resulted in his shoulder being so badly damaged that it he was told almost immediately that he'd never work again.
Thankfully, this client had Income Protection and Total and Permanent Disability (TPD) insurance.
Since the time of the injury, the client has been receiving an Income Protection payment.
This has meant he has been able to meet living costs over this period. The client's cover is significantly less than what he was earning previously, but enough to meet expenses – he and his wife are getting by. This will continue until he is 65-years-old.
Today we received confirmation that this client was going to receive a lump sum payment from his TPD insurance. This means he can repay the last of his remaining mortgage and will have some funds left over to top up his superannuation so he will be able to maintain a comfortable lifestyle throughout retirement.
Having insurance or not having insurance meant a world of difference to these two tradies.