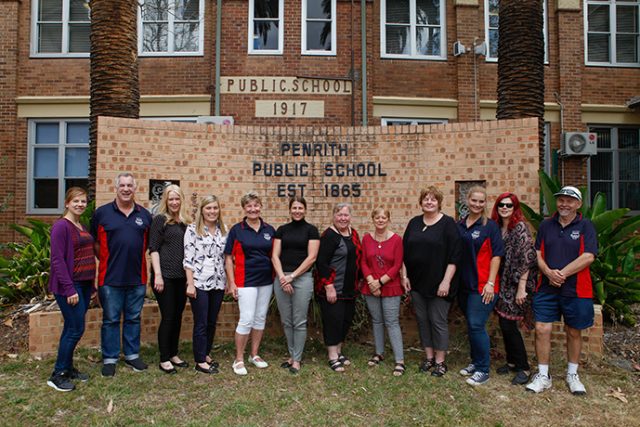 More than 20 teachers from Penrith Public School have been nominated in this year's OfficeMax 'A Day Made Better' teacher awards.
The nationwide competition, which is now in its seventh year, recognises and rewards primary and secondary school teachers who go above and beyond for their students, school and community.
Principal of Penrith Public School, Chantal Beltran, said she is incredibly proud of the recognition that her staff has received.
"The number of teachers nominated in OfficeMax's 'A Day Made Better' competition is reflective of the outstanding work our teachers do each and every day," she said.
Receiving her first nomination, Naomi Footit, who has been teaching for 19 years, said she couldn't see herself doing anything else.
"I enjoy building my relationships with the children and it can be a lot of fun spending my day with seven-year-olds," she said.
"No two days are ever the same when you're teaching and I enjoy this about my job."
Any primary or secondary school teacher can be nominated to win the award by both past and present students, colleagues and parents.
Year 1 teacher Karlie Manning also received her first nomination, and said she feels very fortunate to work with dedicated colleagues, parents and members of the wider school community who support each other to provide the best for the students.
While a total of 15,780 teachers were nominated this year, only 10 will be chosen to receive the $6,000 classroom prize package that includes an Apple iPad.
"We celebrate the 22 members of staff who were nominated and should one of our teachers win, we will most certainly acknowledge and celebrate their achievement as a whole school community," Ms Beltran said.
While three winners have already been announced, the other seven winners are set to be announced by the end of next month.
Lauren Suttie is the Weekender's General & Community News journalist.