As any foodie knows there's nothing better than stumbling across your new favourite cafe.
The newly-opened Big Tree House Cafe in St Marys may just be the one to take that place, with a mouth-watering menu and high quality coffee from master roasters Campos.
As with their sister location in Rydalmere, Big Tree House Cafe offers the ultimate cafe experience in a relaxing child and dog-friendly environment.
This new-kid-on-the-dining-block has all of the bases covered, from exceptional customer service to fresh meals utilising the finest ingredients.
"We offer professional and authentic service, and a seasonally driven menu that is influenced by my past experience working at Rockpool, Quay, Spice Temple, and Rosetta Ristorante," said Chef Seung Kyu, Jin, who works alongside Operator Daniel Kim.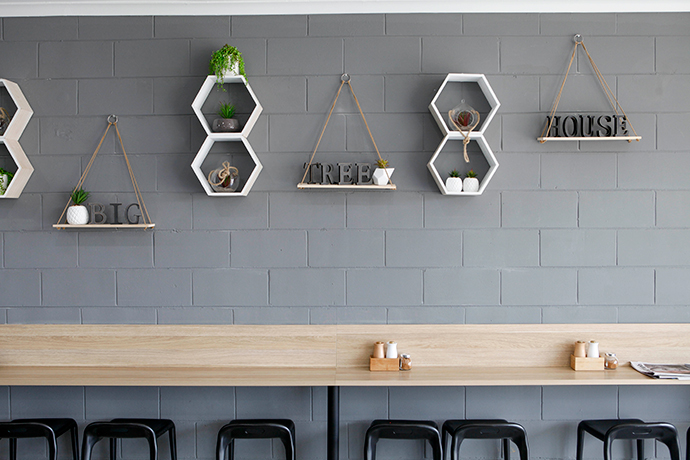 On the menu you'll find a huge range of mouth-watering all day breakfast options that earned Big Tree House Cafe a place on Urbanlist's 'Sydney's Best All Day Breakfast' list.
There's the delicious Goaty Toaty – French goat's cheese with drizzled honey and organic nuts on wholegrain sourdough, or savoury classics like the bacon and egg roll which features fried eggs, crispy bacon, rocket and BBQ aioli sandwiched in Turkish bread.
For lunch diners can indulge in a range of gourmet salads including the salt and pepper calamari salad and the mushroom and proscuitto salad.
If burgers are more your style then why not wrap your mouth around the pulled pork burger, or the Big Tree Beef Burger with beetroot, bacon, pineapple, tomato, onion, lettuce, cheese and aioli on a milk bun.
With pasta of the day, plus vegetarian and gluten-free options, there's something for everyone at Big Tree House Cafe.
So grab your family and friends and head to St Marys' newest tree house for the ultimate spring dining experience.