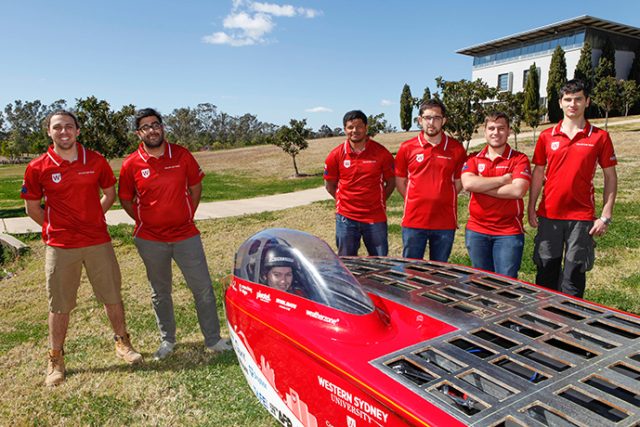 This year, the 22 member Solar Car team from Western Sydney University (WSU) is ready to win the biannual 2017 Bridgestone World Solar Challenge.
The Challenge involves a 3,000km drive from Darwin to Adelaide using only solar power, and marks the third time that WSU has participated.
Having just unveiled their car based in Kingswood, UNLIMITED 2.0, the students said they are confident they can win.
"The solar car project is a group of students who really care about sustainability, and they really want to make a difference," Project Lead Saami Bashar said.
"It's about creating a car that will go from Darwin to Adelaide, or really anywhere to anywhere, on as little energy as possible."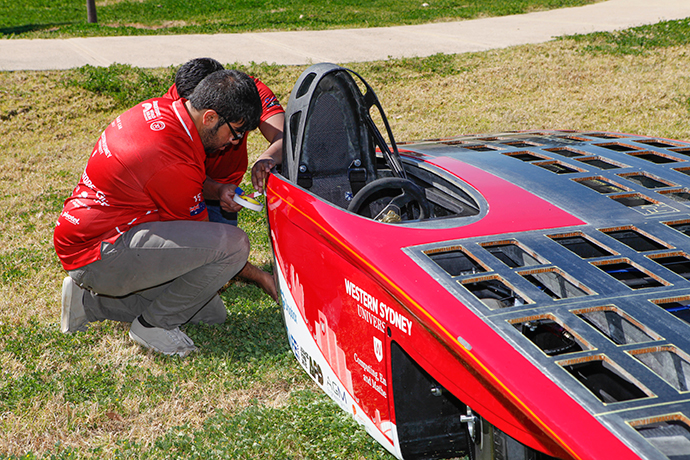 With about 80 pages of rules to follow, there is hours upon hours of research and fine tuning students dedicate to the challenge.
"In the spirit of racing you have to try and be on the limit of the rules without actually breaking them," Mr Bashar said.
"There are definitely things we could have done better, but at the same time we've learnt a lot, and I think this is the best car we've ever made."
Assistant Project Lead Max Mammone said the project is so successful because it integrates the passions of different students.
"We can race from Darwin to Adelaide on $6 of electricity, and it runs on the same power as your toaster," he said.
Mr Bashar added that although they're up against stiff competition, the car has been designed from the beginning to come first.
The challenge takes place next month. Follow the team's journey at www.facebook.com/WestSydSolarTeam.
Emily Newton is the Weekender's police and political reporter. Emily is also the Weekender's Senior Journalist.