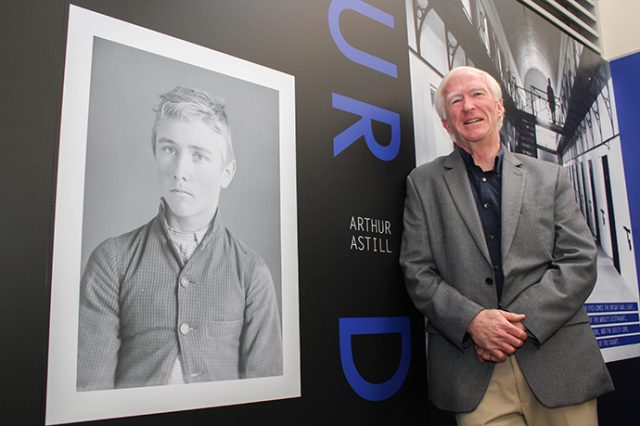 Fascinating stories of men, women and children incarcerated in NSW gaols between 1870 and 1930 are explored in a new exhibition from State Archive and Records NSW.
Launched in Kingswood, a large crowd experienced what exhibition curator Dr Penny Stannard described as being "an incredible wealth of information".
"The exhibition is presenting a series of images and a suite of stories that up until this point wouldn't have been known to the public," she said.
For the first time, it's a public premiere of a set of really compelling case studies.
"The overarching takeaway of the project has been that they're extraordinary stories, but in lots of ways they're ordinary people just like you and me," Dr Stannard said.
In 2016, a digitisation project saw 199 volumes across 20 gaols that contained records of 46,000 individuals digitised for preservation purposes.
In December, Dr Stannard was tasked with curating the huge project that is 'Captured: Portraits of Crime 1870-1930'.
"At one point I had 17 archivists who when they turned a page, they would look at the picture of a prisoner, the information on the page and what it was about that person that really captured their imagination," she said.
"The exhibition places the story of the individual person with the events that led up to their photo being taken.
"The photographs were taken at the time, or very soon after, they were given a prison sentence.
"The images are taken at a time when the persons are at their most vulnerable."
One case study chosen from the records was that of Arthur Astill, a 16-year-old labourer from Orange, who was photographed at Dubbo Gaol on January 24, 1893, whilst awaiting trial for murder.
A jury found him not guilty and he was discharged, going on to live a very productive life.
By complete coincidence as the exhibition was being set up, Arthur Astill's family recognised the familiar face and his grandson, Frank, attended the launch, having only discovered the story of his grandfather's arrest a few years earlier.
The exhibition is currently on display at 161 O'Connell Street, Kingswood, until April next year. See www.records.nsw.gov.au/archives/exhibitions.
Emily Newton is the Weekender's police and political reporter. Emily is also the Weekender's Senior Journalist.