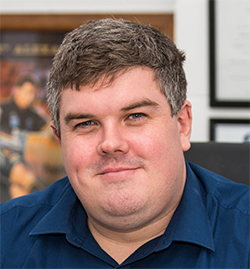 It is extraordinary that a spectacular weekend of NRL Finals matches has been overshadowed by discussion about referees.
No sport in the world tears itself apart better than rugby league and the weekend just gone proved it.
And no sport seems to focus on officials as much as we do – the 'move on' attitude simply doesn't exist in the NRL.
Much of the criticism is being led by NRL coaches, who seem to have turned the blame for losses onto referees rather than poor game plans or performances.
Case in point – Manly coach Trent Barrett.
He blew up deluxe following Saturday's 22-10 loss to Penrith.
"To have our season decided by two video referee calls in my opinion that weren't correct is extremely tough to take," Barrett said.
"I have to be careful what I say but what I would like is The Bunker and Tony Archer and the referees to go into my shed and explain to my players that their season is now finished on the back of those two calls."
The problem is that Barrett was wrong.
Tight as the calls were, most independent experts agreed on Sunday that Tyrone Peachey's crucial try late in the game was fairly awarded, while Manly were correctly denied a try by the video referee for an offside call.
So what happens now?
Does Barrett apologise for his comments? Of course not.
This is serious stuff because such comments in a press conference lead to rugby league fans to express the same sort of anger and negative comments.
The way all fans from all clubs carry on about referees is embarrassing.
In Manly's case, Barrett (and the fans) neglected to mention the opportunities his side didn't take, the errors they made at critical times or the 36 missed tackles.
Trust me, a side's total error count (in Manly's case on Saturday night, 13) will always exceed perceived errors by a referee. So why are coaches so quick to criticise referees and not their own players? Have clubs now decided not to own a result? Deflect, deflect, deflect.
In Saturday night's press conference Barrett essentially questioned the competency of the match officials and the system, yet he was wrong.
The ramifications remain, even if Barrett has now calmed down and probably realises his comments were inappropriate.
He goes on holidays and leaves behind a mess for somebody else to clean up.
And the same goes for Cronulla coach Shane Flanagan.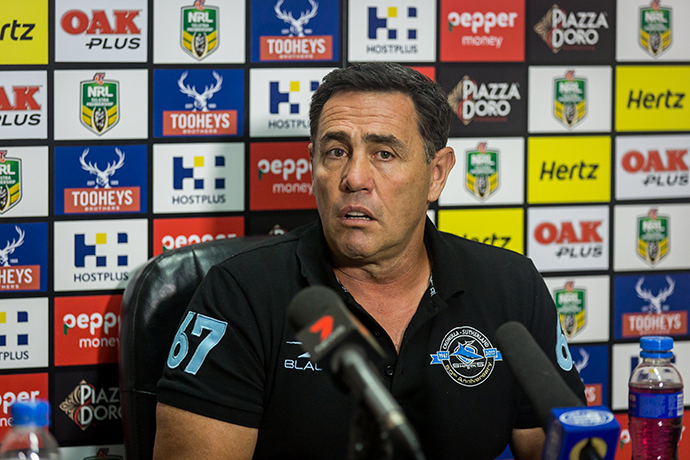 If whinging was an Olympic sport Flanagan would have a gold medal to put in Cronulla's recently built trophy cabinet.
Flanagan comes into a press conference with a piece of A4 paper and starts picking apart perceived referee errors.
If it wasn't so serious, it'd be comedy.
Again, Flanagan neglected to mention his own side's 17 errors or 34 missed tackles, nor the try they were gifted probably incorrectly in the first half.
And again, he made comments and accusations in the press conference that were incorrect. Where's the ramifications for such comments?
The NRL may indeed throw a $10,000 fine the way of Barrett and Flanagan (although it's unlikely given the actual integrity of the officials wasn't questioned), but what impact does that really have?
Our coaches need to set a better example given they are the leaders of our clubs.
The players and fans take what coaches say seriously and if they constantly whinge about referees, then that's where the discussion will inevitably turn, as it has this week.
Let's face facts: everyone makes mistakes. Players, coaches, fans and even referees. They are not robots.
But referees under incredibly tough circumstances actually get the vast majority of the hundreds of decisions they make in a game correct.
It's time our coaches found a way to celebrate our game rather than tearing it apart from within.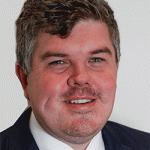 Troy Dodds is the Weekender's Managing Editor and Senior Writer. He has more than 15 years experience as a journalist, working with some of Australia's leading media organisations.