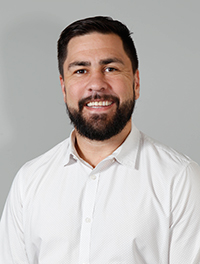 The time has come for Laurie Daley to walk away from coaching the NSW Blues.
After winning just one series from five attempts, I think deep down even he knows his time is up.
You can't coach Origin forever, especially when you have been as unsuccessful as Laurie has been over the years.
Don't get me wrong, I like Laurie as most people in rugby league do. He coached me in the All Stars game and brought some really good stuff to the team. But coaching Origin can take a lot out of you and it's very stressful.
In terms of a replacement? I don't know who the best option is or who is willing to even do it for that matter.
I know Ricky Stuart and Phil Gould have had success in that arena in the past but I'm sure those two are quite content with what they have on their plates at the moment.
Ricky coached me back in 2011 and I'd love to see him get another crack.
Ricky 'got' Origin and understood short preparations and how to get guys up for the game. He'd be a great choice.
People have raised the topic of an NRL club coach coaching Origin again, which I'm also quite happy with.
Craig Bellamy would be a viable option but whether he wants to do it, we'll have to wait and see.
Whoever comes in next – whether it's Laurie or someone new – that coach needs to be comfortable within himself, put together his own team and not let any senior players in the squad (except for the captain) get in the way.
We need to have someone come in that has a clear vision of where they want to take NSW in the future.
No one is denying that those pesky Queenslanders have had a luxury over the past 12 or so years but it's time NSW worry about themselves.
At the end of the day, the NSWRL can conduct as many reviews and investigations into off-field dramas as they want but the simple thing is: NSW lost the series because they got beat on the field.
What the NSWRL should be doing is bunkering down and plan for next year instead of conducting these reviews three weeks after they lost.