An historic house in the centre of Penrith will be bulldozed to make way for two high rise apartment blocks.
Rodley House will be torn down after a majority of Councillors declined at the 11th hour to defer the matter to allow further investigations into the property's historic significance and current condition.
Situated at 12 Vista Street – between Rodley Avenue and Union Road – the 19th century brick villa housed three former Penrith Mayors and stands on Captain Daniel Woodriff's original land grant of 1,000 acres by Governor King in 1804.
Despite this, Councillors refused to entertain an adjournment, noting it had previously resolved in the early 90s and again in 2012 that the property did not warrant local heritage listing following reviews into the structure.
According to a letter from former owner Bill Cammack, dated July 6, 1990, the "building has been bastardised beyond recognition".
Councillors also expressed concerns about potential "reputational damage" in stalling an otherwise complying development and being perceived as "closed for business". The land has been zoned high-density residential for five years.
"It's damaging and compromises confidence," Councillor Mark Davies said.
Councillor Todd Carney agreed.
"We can't keep changing the goal posts… I don't think it's the right thing for Council to be doing," he said.
Cr Carney said Council had a commitment to supply affordable housing for future generations.
"Obviously it is Council's responsibility to provide housing in our area, and reasonably priced housing," he said.
But Councillors Kevin Crameri and Marcus Cornish, who voted against the recommendation, called for a deferral to allow Councillors and Council's heritage adviser to try to inspect the property for themselves.
"We need to be consistent," Cr Crameri said.
"It appears heritage only counts if we're in the Mulgoa Valley."
Applicant Vista Group Pty Ltd is expected to construct two, six-storey residential buildings comprising 73 two-bedroom and six three-bedroom apartments with a basement car park, at a cost of $16.4 million.
Five people spoke to the development in front of a packed house on Monday night – two for and three against.
An archival recording of the property will be undertaken prior to demolition as a condition of consent.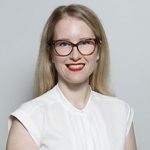 Alena Higgins is the Weekender's Senior News Reporter, primarily covering courts and Council issues.