A man who claimed he was an identical twin when his DNA was found at a St Marys crime scene will spend the next five months behind bars.
Penrith Local Court heard Wayne Robert Kerr, 51, forced his way into a Queen Street gold dealer store in the early hours of July 31 last year, using cutting wires on the roller door and smashing the front windows to gain entry.
Once inside, he broke glass cabinets to nab his loot, making off with a number of laptops as well as an Apple iPad and Samsung Galaxy Phone, collectively worth about $6,000.
But he did not bank on his DNA being found after cutting himself on the glass.
His lawyer submitted while there was "gratuitous vandalism done to the property", he argued there were "no victims, so to speak, in the usual sense".
However, Magistrate Stephen Corry disagreed, saying the property owner would have suffered a financial loss, with higher insurance premiums as a result.
"Ultimately, which ever way you look at it, the victim is out of pocket because of the accused," he said.
When he was later apprehended at a Colyton residence, Kerr admitted to previously being in the store and explained away his DNA by suggesting he may have leaned up against the cabinet.
He also said he was an identical twin and assumed his brother must be responsible for the offence, but police inquiries determined he was not a twin.
The court heard Kerr was originally granted bail to defend the matter but abandoned his hearing half way through when he did not come back to court.
Magistrate Corry noted his lengthy record, albeit for drugs, before handing down his penalty.
He was sentenced to nine months jail with a five-month non-parole period.
He is eligible for release on January 18.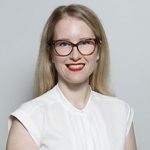 Alena Higgins is the Weekender's Senior News Reporter, primarily covering courts and Council issues.