At the start of the season, Penrith were the bookies' favourites to be NRL Premiers in 2017 and, while they haven't quite lived up to expectations this season, they are still in the hunt for a shot at the title if they can get through the Warriors on Friday.
If Penrith aren't crowned Premiers this season, they certainly have the talent and ability to be in the mix next year and beyond.
For this week's column, I thought I'd list the top five players Penrith need in their line-up every week in order to guide them to their first premiership since 2003.
Reagan Campbell-Gillard
Reagan is an outstanding young forward in our game and I'd like to see him play even more minutes.
He's so impactful, his defence is good, he's intimidating and has a lot of mongrel in him. I like the way he quietly leads the pack around without having to be too vocal to get through his work.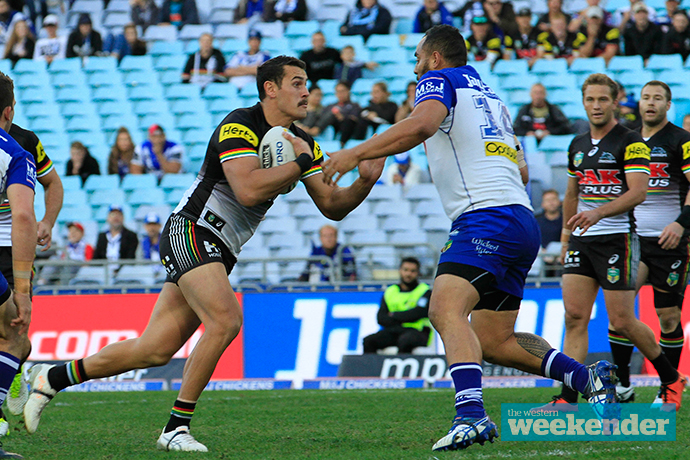 Tyrone Peachey (pictured)
The mystery remains where Tyrone's best position is but I'd hate to see any other team in the competition have him. You need a team that's going to have size, athleticism and smarts but you also need a player that's going to play footy and that's what Tyrone does.
He is an x-factor and whoever can unlock how to use him right, is going to reap the rewards.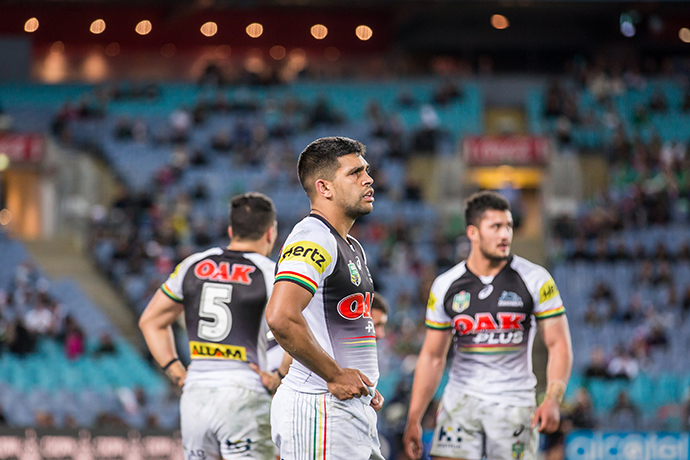 Matt Moylan
Moyza has to be in Penrith's team if they are ever going to win a premiership any time soon.
He's been playing well recently at six with some brilliant touches but what he's best at is being able to chime into a game. It's something that can make an average team better and steer them towards a title.
Being the captain, I'm sure he'll develop into a great five-eighth and his ball playing and knowledge of the game is right up there with some of the best.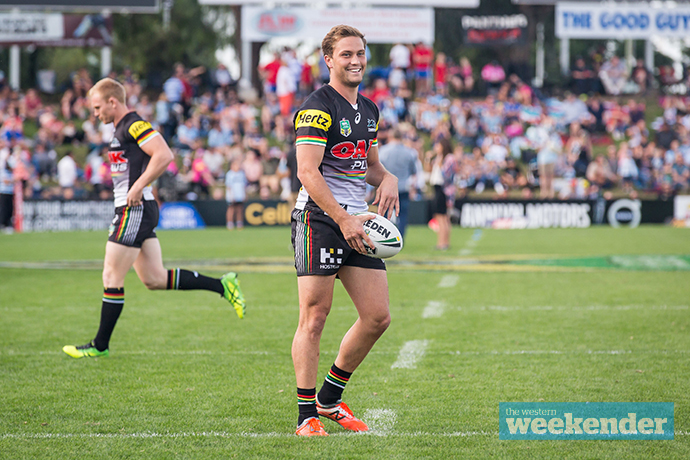 Trent Merrin
I picked Mez purely because you need experience in your pack. Mez has played for Australia, played for NSW and has been a consistent performer for many years – you know what you're getting with him. Over the past six weeks, I think he's been Penrith's best forward along with Campbell-Gillard.
I'd one day like to see Mez in the front row with Isaah Yeo at lock and Peachey and Bryce Cartwright on the edge.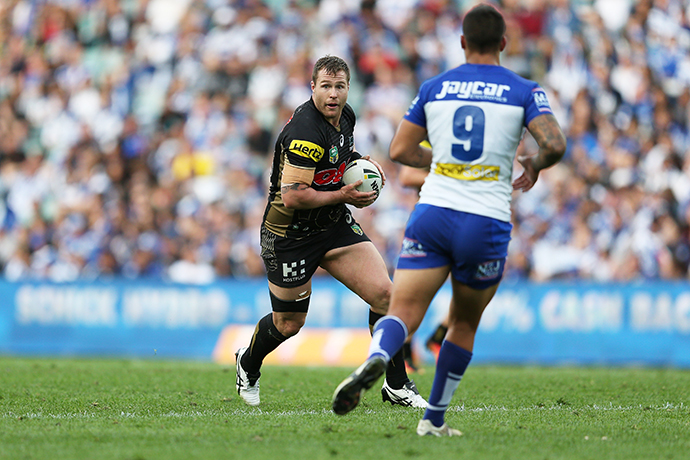 Nathan Cleary
What's great about Nathan is that he understands how to game manage but I'd also like to see Anthony Griffin give him more free reign on how to play his game, when to kick and use some imagination with his kicks. I think he's got all the right tools to be able to do that but I think he feels somewhat restricted in what he can and can't do.
Once he grows into that, he'll be unstoppable. Not to mention he's the best goal kicker in the competition right now, he strikes the ball probably better than anyone.