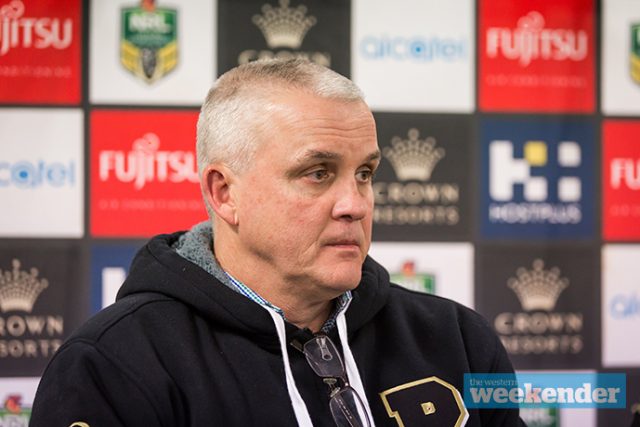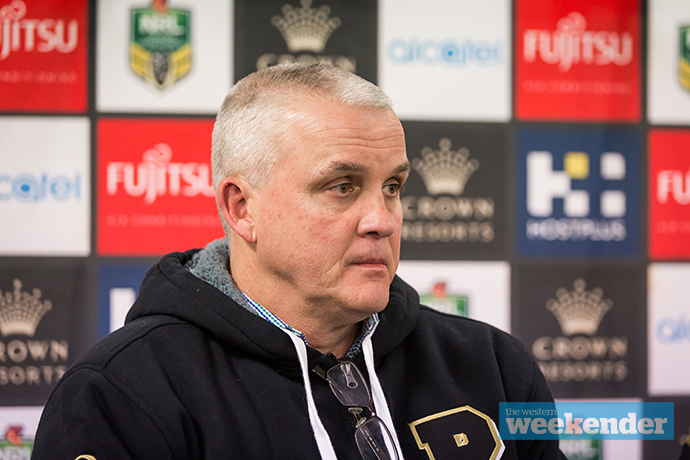 Penrith players have thrown their support behind embattled coach Anthony Griffin despite a number of disgruntled fans calling for his head after last Sunday's thrashing at the hands of South Sydney.
Fans have had an on-again, off-again love affair with Griffin since he joined the club ahead of the 2016 season. Right now, the knives are well and truly out.
It was only a matter of weeks ago that Griffin was on the verge of being delivered a two-year contract extension but back to back losses, including a 28-point defeat to the lowly Rabbitohs, has put that plan – or at least any announcement – on ice.
Speaking on Monday afternoon, Penrith prop James Tamou said the criticism of Griffin wasn't warranted and fans should find someone else to blame.
"Everyone is always going to have an opinion, you just have to take it," he told the Weekender.
"I don't think he (Griffin) has too much to worry about; he's loved by the players. It's just us on the field, we just have to turn up.
"After yesterday, the finger should be pointed at us and we have to turn it around this weekend."
Interchange forward Tim Browne agreed with his teammate and former Origin star, labelling Griffin an "inspiration".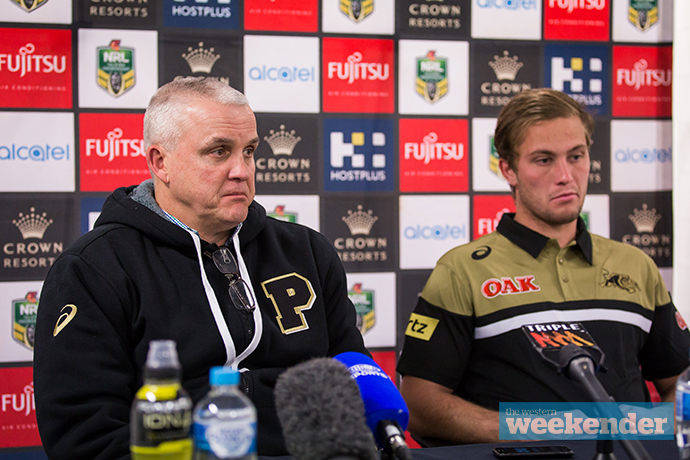 "It's just the nature of this game, everyone's in the limelight and when things are going wrong everyone is going to point the finger at someone," he said.
"Hook's got some tough skin and he doesn't let it translate down to the playing group either. He's an inspiration."
Meanwhile, one player taking the sole blame for Penrith's loss to the Rabbitohs was captain Matt Moylan. The 26-year-old's awful pass in the 17th minute led to an Alex Johnston intercept and the first of an avalanche of tries.
After the game the Penrith skipper took much of the blame but his teammates rallied behind him.
"Moyza came up to myself and a few of the boys and took [the blame] on his own," Tamou recalled.
"It's an 80-minute game, there are 13 of us on the field, and he was just doing what a captain does. But it wasn't his fault, not at all.
"He has nothing to apologise for as far I'm concerned."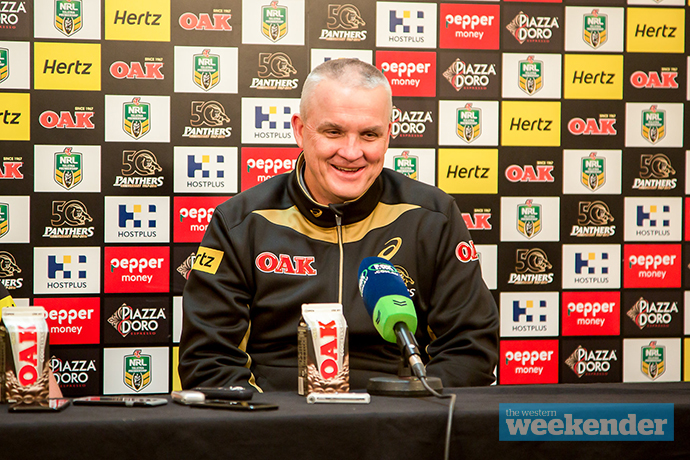 Last weekend's loss makes Penrith's task of making back to back Finals – for the first time since the 2003 and 2004 seasons – even tougher.
Needing to win at least six of the remaining nine games to have a chance of scraping into the top eight, Tamou said the belief amongst the playing group took a big hit on Sunday.
"The belief is shaken at the moment… we took a step backwards," he said.
"After a scoreline like that, it's always tough, and we're just making it harder for ourselves to get into the top eight."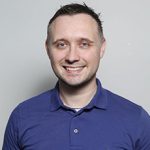 Nathan Taylor is the Weekender's Deputy Editor and Senior Sports Writer. He also compiles the weekly Chatter on the Box TV column. Nathan is an award-winning journalist, who has worked at the Weekender for nearly a decade.