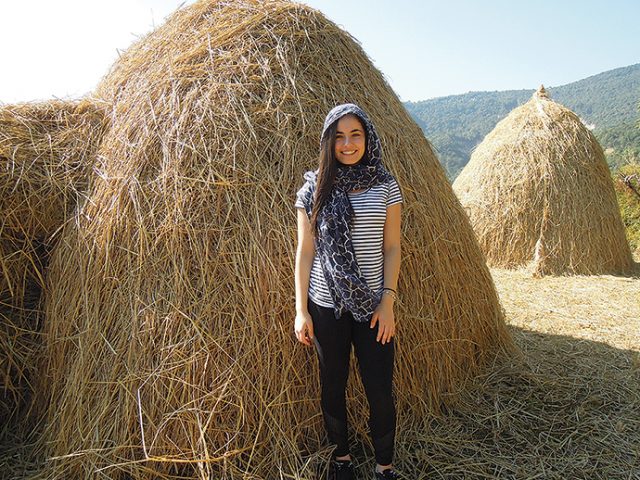 One chance encounter in Nepal inspired Wallacia's Jessica Cortis to write an emotional investigative story, leading her to be recognised as one of Australia's best up and coming journalists.
During a five-week internship at the Nepali Times in 2016, the former Caroline Chisholm College student met the Australian Ambassador for Nepal while investigating another story.
"We got talking and he told me about 'Forget Me Not' – an Australian non-government organisation that unwittingly became embroiled in an illegitimate orphanage scandal in Nepal," she said.
Ms Cortis discovered that the founder, who genuinely wanted to help orphans in Nepal, had been scammed and the children she thought she was helping weren't orphans at all.
"They were recruited from decrepit villages and false documents were created to give the illusion they were parentless," Ms Cortis said.
"My head was swirling – I realised that if I was going to become a journalist, this was the kind of stuff that I needed to write.
"I needed to write the story so that I could bring this important issue to light and impact change."
She returned home and with encouragement from her journalism lecturer Dr Asha Chand, she wrote an investigative feature entitled, 'Forget Me Not'.
For her investigation, Ms Cortis, a Bachelor of Communications (Dean's Scholar) student at Western Sydney University, has been named as a finalist in the Walkley Student Journalist of the Year Award.
The Walkley Awards are considered the pinnacle of achievement for Australian journalists and finalists are selected on the basis of journalistic excellence.
Dr Chand said Ms Cortis deserved the recognition.
"Jessica's work demonstrates the professional capabilities of our students," Dr Chand said.
"We are thrilled that Jessica has written a story that makes such a difference to our society."
Ms Cortis hopes to pursue a career in broadcast journalism while exploring documentary production and new ways of telling stories.
The winners will be announced on Wednesday, July 26, while Ms Cortis will be on well deserved holiday.
Emily Newton is the Weekender's police and political reporter. Emily is also the Weekender's Senior Journalist.