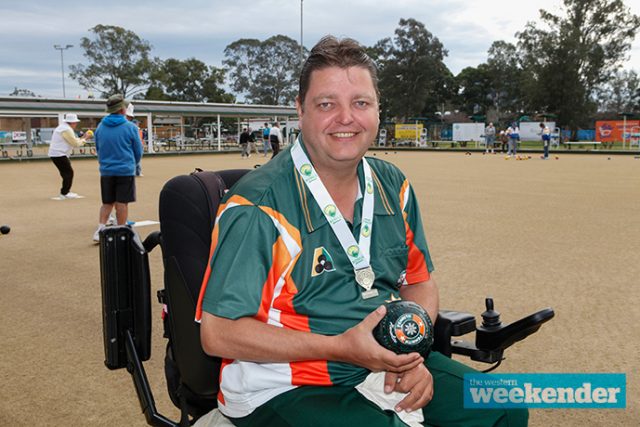 The odds were stacked against Cranebrook lawn bowls player Phillip Plackett when he arrived in Queensland to compete at the Australian Open last week.
Financial difficulties, bad weather and a partner that cancelled at the last minute meant the 47-year-old, who has only been involved in the sport since October, wasn't expecting to win.
But win he did, with Mr Plackett and his Queensland-based partner taking home $2000 and the title of champions of the Multi Disability Pairs event.
Diagnosed with inclusion body myositis and late onset muscular dystrophy, Mr Plackett started using a wheelchair in 2011. Despite obstacles in using his chair on the green, Mr Plackett returned to the sport late last year after a three-month stint in 2012.
"I had about four years gap between playing but I decided to come away and try my luck," Mr Plackett said.
"My expectations weren't to win. We could have lost quite easily playing previous champions."
A member of Penrith Bowling Club, Mr Plackett said he's "fortunate enough to play a sport in my chair".
Despite coming home with the trophy and his first competition win, Mr Plackett said the experience was what was important, rather than the outcome, despite the huge positive of winning.
"To me, it's not about winning or losing, it's about going out and enjoying yourself," he said.
"Bowls has enriched my life. Penrith Bowling Club make me feel like I belong and I appreciate the opportunity just to be able to play."