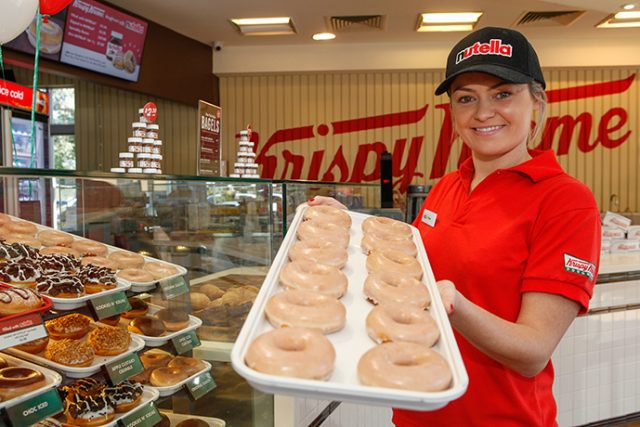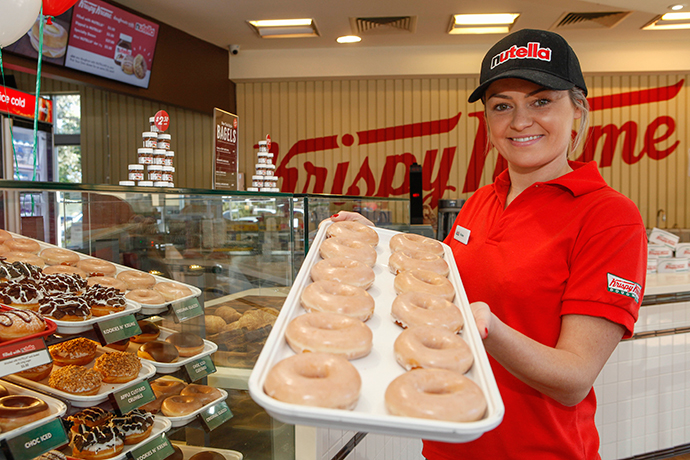 Doughnut miss out on your chance to celebrate National Doughnut Day today (Friday, June 2) by enjoying a free mouthwatering Krispy Kreme doughnut.
Holding their biggest Original Glazed doughnut giveaway to date, Krispy Kreme is ready to give away 30,000 of its signature treats nationwide, with the Penrith store ready for hungry locals.
Store Manager Kristen Barber said they are expecting over 2,000 customers to walk through their doors.
"On quieter days, the customer count is around 500, but on the busier days, it increases to about 1,300," Ms Barber said.
"We will get double that I think.
"We're busy from about 10am – we open at 6.30am but we will be flat out from 10am until we shut at 1am.
"This year we will have more free doughnuts because we actually ran out last year."
The Penrith store was the first Krispy Kreme shop to open in Australia, and has seen tremendous success over the years as Krispy Kreme has expanded to have 19 stores across Australia.
"It was opened back in 2003 and customers don't realise it was that long ago," Ms Barber said.
"They always say 'Oh, this was the first store, how many years is it now? I remember when you first opened'."
Having worked at Penrith for almost a decade, Ms Barber said the company is great to work for.
"The people here are great and everyone treats you well," she said.
"We take National Doughnut Day on board as giving back to the community."
Russell Schulman, Head of Marketing for Krispy Kreme Australia, said National Doughnut Day is their favourite day of the year.
"Our customers love seeing the Original Glazed come hot off the doughnut line," he said.
If you're after something a little sweeter to buy and taste, Ms Barber recommends the Apple Custard Crumble doughnut that was created by a former Penrith team member.
"It's apple and custard mixed together in the middle dipped in a white icing with biscuit crumbs, with cinnamon mixed through," she said.
Today's delicious promotion is limited to one free Original Glazed doughnut per person.
Emily Newton is the Weekender's police and political reporter. Emily is also the Weekender's Senior Journalist.