The woman busted high-range drink driving with four kids in her car at Cranebrook earlier this year has sought another adjournment – this time to enter alcohol rehabilitation.
The 33-year-old, who the Weekender is choosing not to name as doing so may identify her children, faced Penrith Local Court this morning, with her Legal Aid lawyer telling the court she wished to be admitted to detox at Nepean Hospital, which was the "precursor" to entering a three to six month program at Phoebe House, Arncliffe.
He said the mother-of-six, who was also found to have left two younger children, aged two and four, unsupervised at her home, is now aware of her drinking issues and is "making attempts to address her problems".
"There's a chance of jail at the end of this and she's aware of that," he said.
He admitted it would "drag the matter out" but said it would be similar to the self-imposed Merit program, often utilised by drug users to help kick their habit and try to soften their ultimate sentence.
Police stopped a white Toyota along Goldmark Crescent about 3.45pm on March 8 and found four children inside the vehicle, aged between six and 10.
The woman underwent a breath test, returning a reading of 0.212 and was subsequently arrested and granted conditional bail.
Magistrate Carl Milovanovich said he "would probably not oppose" an adjournment for such a lengthy period, but would require proof of admission once she had completed the seven-day detox.
On the way out, one of the accused's supporters tried to block a waiting cameraman, waving a book in front of his lens as they tried to dash away.
She is due to face court again on June 15.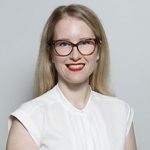 Alena Higgins is the Weekender's Senior News Reporter, primarily covering courts and Council issues.