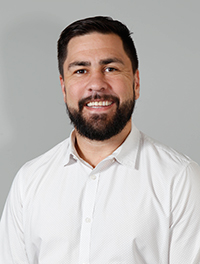 After months and months of hype, the 2017 State of Origin series is finally here – and I can't wait to see the teams battle it out in Brisbane this Wednesday night!
Playing Origin at Suncorp Stadium – the Cauldron – is the absolute best. I believe running out in an Origin game is more exciting than running out on Grand Final day.
Like Nathan Peats and Jake Trbojevic will on Wednesday night, I too debuted in front of a Queensland crowd back in 2011. You know as soon as you step foot on that hallowed turf, you aren't going to get any love or support from the crowd like you do in Sydney.
The Cauldron is the ultimate feeling and no one does it better than those Queenslanders.
New South Wales coach Laurie Daley picked a really strong side last Monday night and, for the first time in five years, has selected a team that is all in form.
Except for maybe Jarryd Hayne, who is still finding his feet back in the game, there's no one in that Blues' 1-17 that you are second guessing. Hayne will come good and he's certainly earned his place in the Origin arena.
Queensland also named a strong side on Monday, choosing to remain loyal to last year's team by leaving fullback Billy Slater out.
While I think leaving Slater out of the team is a massive call, the players that matter are still there including Cameron Smith, Cooper Cronk and probably Johnathan Thurston.
Nothing will change with Queensland's direction, it'll just be if NSW can execute.
The first thing the Blues have to do, is not worry about the past.
New hooker Nathan Peats should have nothing to worry about and Mitchell Pearce should wipe his poor Origin record from his mind.
This is a new team that needs to go up to Suncorp and make sure that their first 20 minutes is their best 20 minutes.
If it's nil-all after the first 20 then the Blues will be right in this series.
The worst thing NSW can do is go up to Brisbane and get blown out and hope they can get one back in Sydney – nothing is guaranteed in Origin.
If the Blues can win this first game then that puts the pressure back on the Queenslanders, who don't have a great record in Sydney.
NSW need to keep competing and put themselves into the game. If they don't do that we will see another Queensland victory – no one in NSW wants that!
I'm tipping NSW will win Origin I 18-16 and then go on to win the series 2-1.