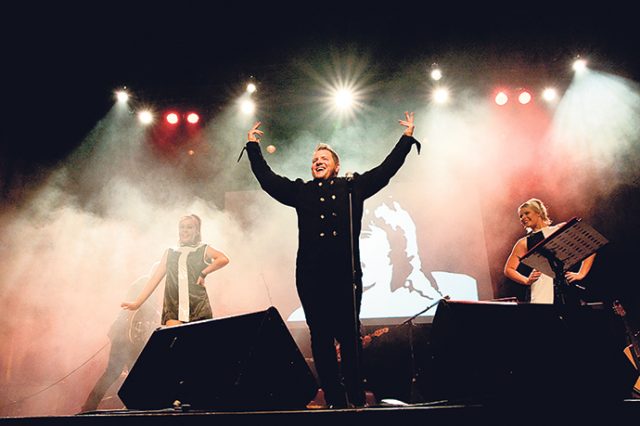 Next month lovable entertainer Scott McRae returns to the Evan Theatre with his hit show 'Stevie and The Easybeats'.
Co-written and produced by Scott himself, the show takes audiences on a journey through the highs and lows of the life of iconic frontman Stevie Wright, from the 60s through to the 80s.
Scott, along with some of the country's best musicians, will use words, songs, multimedia and acting to tell the fascinating story of one of Australia's greatest rock acts.
The show features 19 hits including 'Friday On My Mind', 'She's So Fine', 'Evie', 'Good Times', 'Hard Road', 'Women (Make You Feel Alright)', 'I'll Make You Happy' and many more.
Panthers fans will recognise Scott from his role as ground announcer at Pepper Stadium.
Don't miss seeing this much-loved honorary local live in this rockumentary extravaganza.
Grab your tickets for this wonderful event now!
'Stevie and The Easybeats' will be on at the Evan Theatre at Penrith Panthers on Friday, June 9 at 8pm. Tickets are $22-$27. For more information or to purchase tickets, visit www.penrith.panthers.com.au or call 4720 5555.