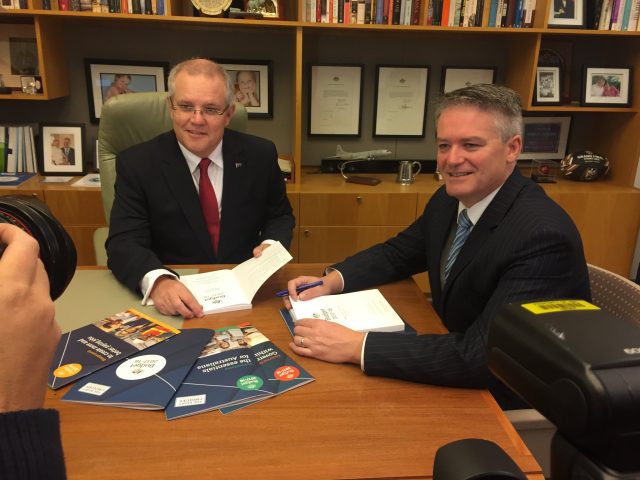 Treasurer Scott Morrison has moved to assure the future of the National Disability Insurance Scheme (NDIS) – but we'll all have to pay for it.
A funding gap of $55.7 billion exists in relation to the NDIS over the next ten years.
"We have previously sought to close this gap with budget savings that we have not been able to get through the Parliament," Mr Morrison said in his Budget night speech.
"To ensure the NDIS is fully funded we will legislate to increase the Medicare Levy by 0.5 percentage points in two years' time, when the extra bills start coming in.
"This will also provide further time to explain to Australians what the NDIS will deliver."
Mr Morrison said that even if people were not accessing services under the NDIS for themselves or their family, everyone needs to be involved in funding the scheme.
"Even if we are not impacted directly, this is all our responsibility," he said.
"Our decision to increase the Levy reflects the fact that all Australians have a role to play."
Mr Morrison also announced a commitment of $80 million for Australians with a mental illness such as severe depression, eating disorders, schizophrenia and post-natal depression resulting in a psychosocial disability, including those who had been at risk of losing their services during the transition to the NDIS.
Every Australian Counts Campaign Director, John Della Bosca, welcomed the announcement.
"The government has put its money where its mouth is and fully funded the NDIS. This is another victory for many who have fought so hard for this world-class scheme," he said.
"We welcome the funding announcement and the government's acknowledgement that the NDIS is every Australian's responsibility – we all have a role to play.
"Until the further increase to the Medicare Levy is introduced we need to show Australia why this scheme is so worthwhile. To do that, we need to make it the best it can be."
Mr Della Bosca admitted that there has been teething issues with the NDIS that need to be addressed.
"We never expected a scheme of this size to be implemented without issue – it's time to turn our attention to those issues, like poor quality NDIS plans, to make the NDIS the one that was promised – a scheme that will greatly improve the life opportunities of people with disability and their families."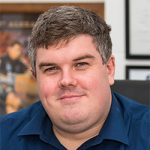 Troy Dodds is the Weekender's Managing Editor.