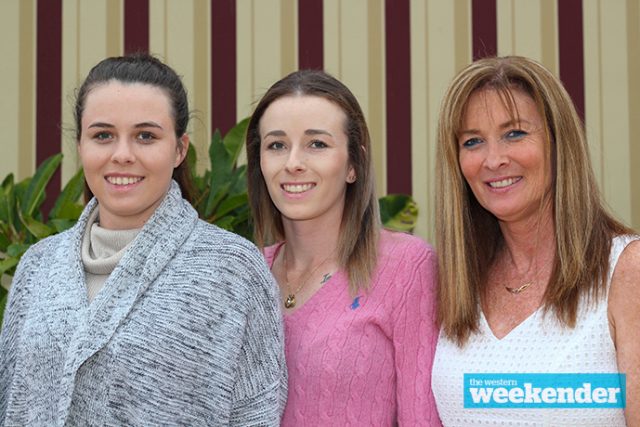 A mother in Orchard Hills will move Heaven and Earth to save the life of her daughter, aiming to raise $200,000 in search of a cure for her epilepsy.
Taryn McCaffrey, aged 19, was diagnosed with frontal lobe epilepsy when she was just five-years-old.
Her mother Tracy McCaffrey is pleading for help to save her daughter.
"It took us a long time to find medication that would help manage her seizures. As time went on, we thought she was actually managed," Ms McCaffrey said.
However, after a night camping with friends when Taryn was 14, her family learned that she had been experiencing nocturnal seizures, something that was causing irreversible brain damage.
"When Taryn has seizures, she does not breathe," Ms McCaffrey said.
Following testing, doctors discovered that her epilepsy was spreading and medication was only keeping seizures at bay for so long. Taryn was bullied, segregated and ostracised, leading her to leave school and take up an apprenticeship with her mother while she battled depression.
As the seizures were nocturnal, Taryn was allowed to get her driver's licence, and began to gain control of her life – but that too was taken from her.
"She was in a massive car accident. She had a seizure at the wheel, and that was her first seizure during the day time," Ms McCaffrey said.
"A week prior to that, we got the result from all of her latest testing, and the specialist told us that the epilepsy had spread to the right temporal, so it's on the frontal and the right temporal lobe, and the brain damage that has been done is her visual memory.
"If she wanted to read a book and learn it now, she can't.
"Every time she tries to do something to be normal, she just keeps getting knocked back."
Specialists have exhausted every avenue in Australia and the family is now turning to a clinic in America, which boasts the best specialists in the world, for help.
With her sister, Delyse studying to become a neuroscientist, the family is determined to do anything to save their sister.
To donate to the family and read more about Taryn's story, visit www.gofundme.com/send-taryn-to-america.
Emily Newton is the Weekender's police and political reporter. Emily is also the Weekender's Senior Journalist.