A St Marys brothel owner allegedly found with bus loads of suspected stolen goods, drugs and cash will remain behind bars after being refused bail.
Police swooped on the sex house located on Queen Street on May 3, uncovering a large amount of meth amphetamines and more than $6,000 worth of cash in a room allegedly only able to be accessed by the accused.
Kathleen Anne Somers, who owns two registered brothels in St Marys, looked drawn as she sat quietly in the dock at Penrith Local Court on Thursday, intermittently looking over to her daughter who was in court in support.
The 51-year-old madam is charged with 10 offences, including 'ongoing drug supply', 'knowingly deal with the proceeds of crime' and 'receive stolen property'.
Court papers reveal officers discovered an assortment of suspicious goods during the raid, including watches, rings, necklaces, handbags, razors, wallets, mobile phones, dog medicine, more than 40 unopened bottles of alcohol, a dash cam, head phones, perfume bottles and tablets computers.
On the issue of bail, the police prosecutor alleged Somers had been "evasive with police and expressed no remorse".
He submitted the prosecution case was strong, pointing to telephone intercepts and the huge haul of property, which filled two mobile police buses and police vehicles.
He said bail was opposed due to the unacceptable risk that Somers would commit further serious offences, endanger the community and fail to turn up to court.
The court heard Somers, a bowel cancer survivor, was in the process of trying to sell the businesses to focus on her health amid fears the disease had returned, and ultimately wanted to move to the Central Coast to be with family.
Her lawyer submitted she could give reasons for some of the stolen property and cash and no drugs were found on her person.
"Her business is frequented all hours of the night," she said.
The lawyer contended spending 12 to 18 months on remand waiting for a trial "could result in dire consequences" for her client.
However Magistrate Stephen Corry said there was nothing to suggest she could not be treated within a custodial setting.
While he accepted she had no previous criminal record, Magistrate Corry said it was "almost inevitable" she would receive a custodial sentence if found guilty, making her a flight risk.
"Drugs were found in a room controlled by her," he said.
"There are telephone intercepts for ongoing drug supply for either money or property."
She is due to face court again on June 16.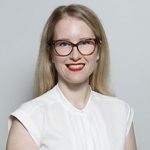 Alena Higgins is the Weekender's Senior News Reporter, primarily covering courts and Council issues.