A man who intentionally rammed a vehicle off the road in an attempt to get the driver to stop has been slammed by a magistrate and told he should have left it to police.
Magistrate Stephen Corry was scathing in his assessment of Brodie Alexander Dennis, 22, who took matters into his own hands when a car collided with him and failed to pull over.
The court heard Dennis followed the vehicle for 15 minutes through Werrington and Cambridge Park hoping the motorist would stop, finally ramming the back right hand side of the victim's vehicle, causing it to lose control, spin and collide with a parked car on the opposite side of Richmond Road.
"When I try to work out why you'd act in this way, damage your own vehicle… why you were so irresponsible, I just have to look back at your record," Magistrate Corry said.
"Here you go losing it instead of acting rationally.
"You need to change that behaviour and pretty quickly or you'll be looking for a new profession… one that doesn't require you to get behind the wheel of a motor vehicle," he told the diesel mechanic.
The court heard Dennis had an unenviable record, which was littered with eight infringements, including negligent driving and a burn out offence, and was subject to a good behaviour licence at the time.
The Mount Annan resident was sentenced at Penrith Local Court on Thursday after pleading guilty to 'knowingly drive vehicle in manner menaces others'.
Dennis' lawyer told the court, while it was not outlined in the agreed facts, the other driver was an unlicenced 16-year-old who had taken his father's car for a joyride, which was predominantly why he didn't pull over.
He was fined $800, ordered to enter a S9 good behaviour bond for 12 months and barred from driving for 12 months.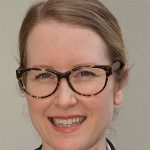 Alena Higgins is a Senior News Reporter with the Weekender, primarily covering courts and council issues