The State Government has denied it has a plan to slash peak hour rail services in Penrith, with State MP Stuart Ayres describing such reports as "farcical".
The ABC reported on Wednesday that the Government was considering plans to cut several peak hour services from Penrith, Kingswood and Werrington.
Documents, obtained by the ABC after a three-year legal battle against Transport for New South Wales, reveal that a 2018 concept map suggested Penrith was set to lose four of its 11 current morning peak services.
It would be political suicide for the State Government in Penrith.
State Member for Londonderry, Labor's Prue Car, said the documents should "strike fear into the heart of commuters".
"That will impact thousands upon thousands of commuters. We know that trains are already overcrowded in a region where the population is exploding," she said.
"Western Sydney deserves better, we need more trains, not less as more people choose to make areas like Penrith their home."
Erskine Park resident Darren de Kretser, who catches the train into the city for work each day, said the suggested cuts would be disastrous.
"People that get on at St Marys and Mount Druitt may not even be able to fit on trains as they have already passed through Penrith, Kingswood and Werrington," he said.
"Suburbs such as Jordan Springs, Mulgoa Rise and Caddens have seen the population grow in the Penrith district, so there is going to be a need for more train services not less."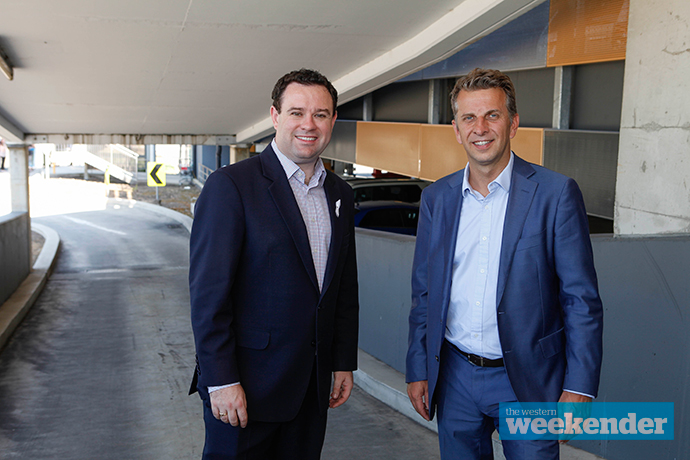 Earlier today, NSW Transport Minister Andrew Constance declared the ABC's report fake news.
"Their questions were based on a false premise – a three-year-old working draft of the timetable that is now redundant," he said.
However, Ms Car remains sceptical, believing the Government did not want to release this information for a reason.
"The documentation comes from Andrew Constance's own department, and the media outlets have had to take the Government to court to get the information," Ms Car told the Weekender.
"It's shrouded in secrecy, it's all about keeping this potential plan a secret and it's not good enough."
Mr Ayres said services in Penrith will definitely not be cut.
"It is a farcical proposition to suggest that we will cut services from a community that's going to grow in population," he said.
"Everything we are doing on the rail network is about increasing capacity in western Sydney."
Emily Newton is the Weekender's police and political reporter. Emily is also the Weekender's Senior Journalist.