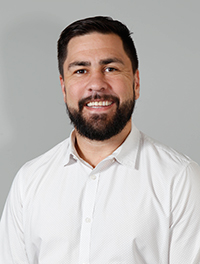 On the back of Cooper Cronk's huge decision this week to leave the Melbourne Storm at the end of the year and move to Sydney, I can't help but feel that life away from football is getting more and more important to NRL players.
When I retired at the end of last year, people constantly came up to me and said "you're only 32, you can still keep playing".
But that wasn't it; it was me wanting to begin the next journey of my life.
I had devoted my whole life to rugby league, getting the best possible results and so much out of my body for so long.
I never saw myself not playing footy but, once I met my fiancé Maddy (pictured), I saw myself having a life outside of the game and that made my decision to retire so much easier.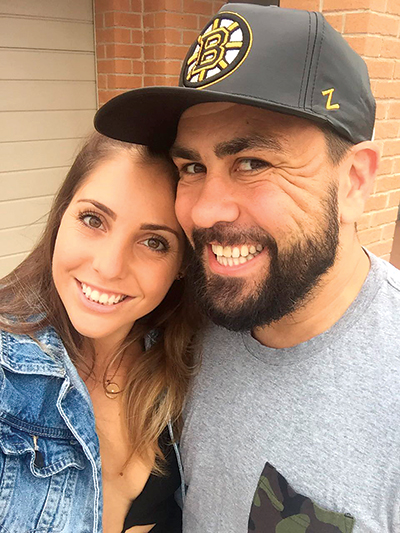 You can see when Cooper talks about his fiancé Tara, that the women and families behind the game don't always get the recognition for what they go through as well.
Maddy made a massive impact on my life.
I didn't retire because of her but I retired because I wanted to begin my next life challenge.
I think I'd given the game enough over my career, and it seems Cooper feels the same way also.
During Tuesday's press conference, Cooper spoke about having a family one day, and that's what I want too.
I want to be able to walk around with my kids and play with them, but some people don't understand that. People think you should continue playing forever and can't understand why you'd leave all that money on the table.
Well, after having three back operations in the space of six months, I can tell you there's more to life than footy.
Sometimes, as fans, we don't realise the ups and downs athletes go through and the toll it takes on their families.
As athletes, we are selfish in the way that we need the attention to be on us 24/7.
I've found that this year I've been able to give myself a whole lot more to my family and to Maddy. I've certainly got more out of myself mentally than physically this year.
Cooper has met the right person for him and I definitely met my partner at the right time, to be able to make that decision.
As for what Cooper does next? Well I think retiring isn't out of the question.
While plenty of Sydney clubs will definitely want his services for next year, don't be surprised if this is it for Cooper Cronk on the field.