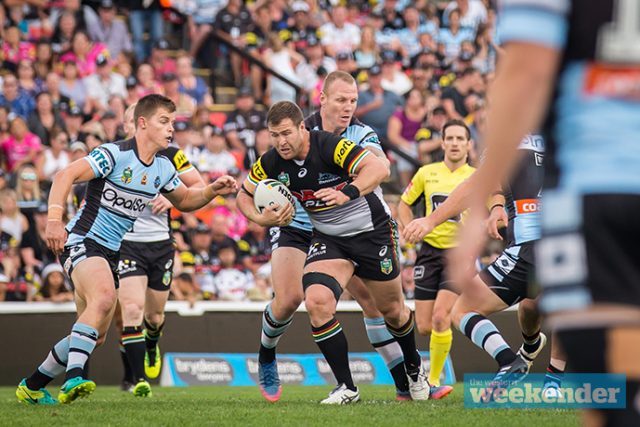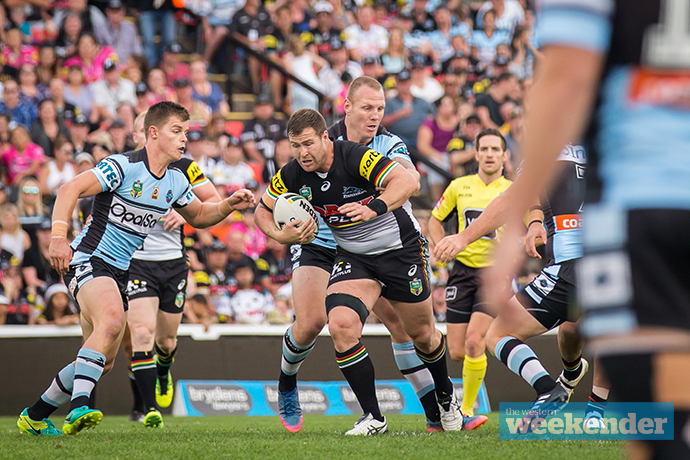 Suncorp Stadium in Brisbane is the best ground to play at in Australia. Anytime you go up there you feel like it's an Origin environment because all of Brisbane go for the Broncos and you often have 30,000 people against you.
Going into camp in Brisbane on Monday this week might be the best thing for the Panthers to escape the Sydney media and really knuckle down.
It'll also be good for them to concentrate not just on footy but bonding and that togetherness and being able to enjoy each other's company and shut out what's going on – because it hasn't been a great start.
However, a game like Thursday night can really change how you've been playing your footy.
I've watched every Panthers game very closely this year and there just seems to be
a lot of stress there.
We had the same stress in 2015 – westarted off the season really well but we
had that stress of 'this is our year'. I believe this current group really just need to worry about one game at a time.
It's going to be really tough making the eight with only two wins on the board so far, but the Panthers just need to concentrate on one game at a time and then build on this next block.
Over this next month they need to win two from three heading into the bye because one from three isn't going to do it.
I remember I nearly got dropped back at the Dragons in 2011 when we lost five-in-a-row following State of Origin. Wayne Bennett came up to me at training and said 'we're going to drop you, you look tired from Origin and you're looking flat, we're going to give you a week off'.
I remember going home devastated but I returned to training the next day and I said 'nup, I want to play'. Wayne then said 'we were never going to drop you, we just wanted to see some excitement'.
The players need to get excited about playing again. When you lose three or four-in-a-row no one expects you to win, they just expect you to continue losing.
That's why Thursday night is really important, not just from a season point of view but for player development.
Nathan Cleary is in his second year in first grade; Carty will be better for the run last week. We want to be patient but time is running out.
When you are losing it sucks but the only way you can stop losing is to go out there and enjoy your footy and just be in the contest.
If you said to the players and Anthony Griffin that with 10 to go it's going to be 12-all on Thursday, they'll be happy with that. But at the moment they are just not starting how they want to start games and it's frustrating for the players.
I think Thursday night could be the best thing for them, if they turn up with the right attitude that is.