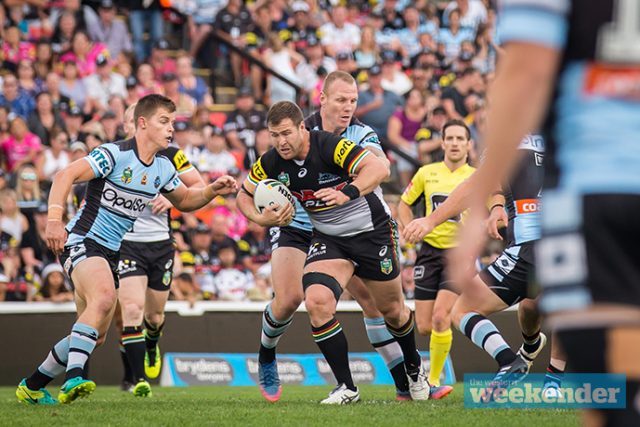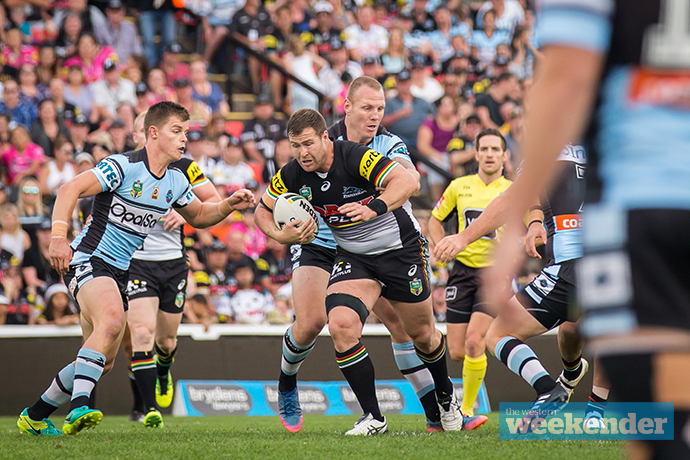 To start by stating the obvious, it's quite clear there's a problem at the foot of the Mountains.
After seven rounds, the Panthers sit awkwardly placed in 13th spot on the NRL ladder having collected just two wins (against lowly Wests Tigers and Newcastle) and five losses, a record nobody could have anticipated during a pre-season dominated by hype.
No longer can we say 'it's still early'. In fact, no Penrith side has ever made the finals after such a poor start to the season, so this squad would be history makers if they managed to turn it all around.
The Sydney Morning Herald's Andrew Webster wrote this week that Penrith "have so much talent they don't know what to do with it" and it's an excellent point. At least, we hope it is. Because if somehow this squad isn't right, if by some weird quirk club officials have got this all wrong, then we've got an even bigger problem on our hands given it's the same squad we'll have in 2018 and well beyond that. This is the team, give or take a few comings and goings, that will represent Penrith for the next handful of years. And we should have every confidence that it will eventually click.
Perhaps in all the excitement about 2017 we forgot that Penrith had the most inexperienced halves pairing in the competition. At the moment, it's showing – neither Te Maire Martin (who to be fair did have an impressive start to the year) or Nathan Cleary are standing up and owning the team's attack.
Cleary has become bomb-happy, even when it would be best to put in a long kick and build pressure. And when he did put a little grubber in last week in the hope of earning a repeat set, nobody chased it, as if they didn't expect it to happen.
At the end of the first set after half-time, Cleary put up yet another mid-field bomb. The Sharks took it essentially uncontested – so what was the point?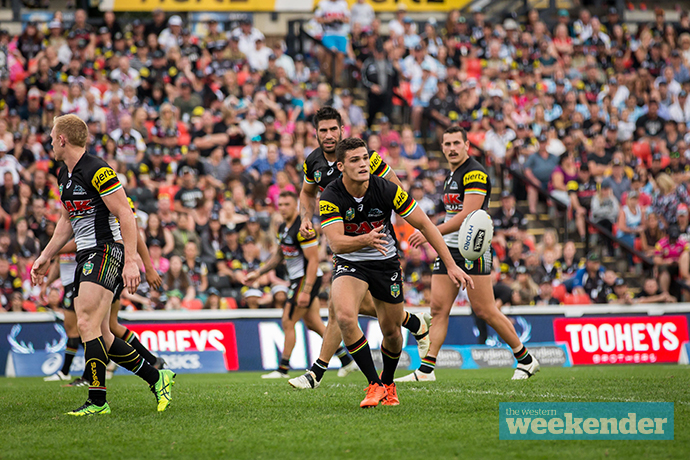 All of this, as well as a plethora of notes I can't fit into this article, points to a playing group that is playing as individuals and not as a team. That's not to say egos are at play – far from it – but it honestly appears as though the side doesn't know what its next move will be at any given time. Nobody is standing up and owning the team, and Cleary and Martin, at least at this stage of the season, appear to be suffering from a dash of second year syndrome.
So what does it mean? Patience, I guess. Ah, that dreaded word that has been part of Penrith's vocabulary for way too long.
Coach Griffin is certainly showing that patience, naming the same 21-man squad as last week to play Parramatta on Saturday. I would expect some late changes – Bryce Cartwright has been named in jumper 21 but will almost certainly play, while James Fisher-Harris is nursing a shoulder injury and is in serious doubt.
It's also worth a pretty hefty head scratch as to why Griffin went with Peta Hiku, Tim Browne and Moses Leota on the bench last weekend ahead of Corey Harawira-Naera, Viliame Kikau and Sitaleki Akauola. I'd expect there to be at least some re-shuffling of that bench on Saturday.
This is a season-defining game for Penrith. For that reason, I think desperation will be enough inspiration for a win.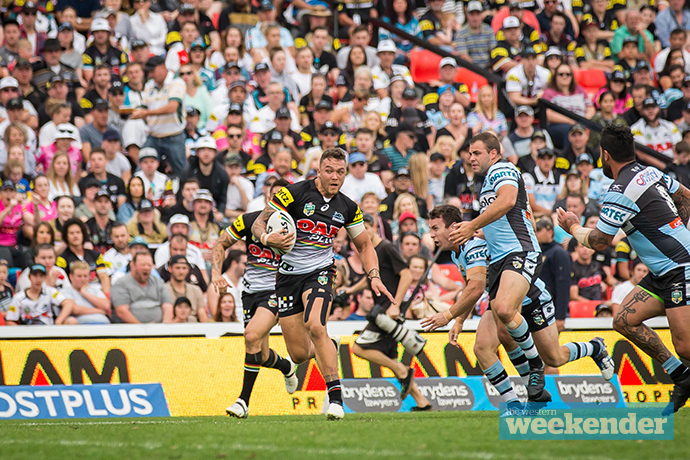 But Parramatta are no easybeats. In the space of 15 minutes or so they bounced back into form last Monday against the Wests Tigers, winning for the first time since round two and building confidence ahead of this Battle of the West.
Tip: Panthers by 6.
Penrith and Parramatta play at ANZ Stadium on Saturday, April 22 at 3pm.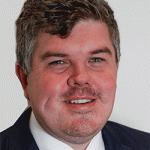 Troy Dodds is the Weekender's Managing Editor and Senior Writer. He has more than 15 years experience as a journalist, working with some of Australia's leading media organisations.