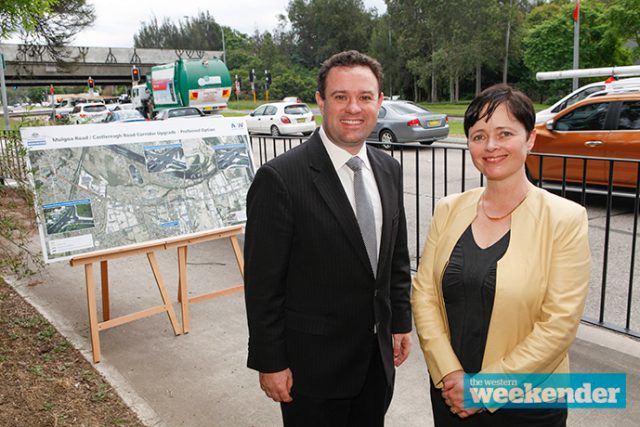 Mulgoa Road is set to expand alongside Penrith's population, with a corridor upgrade expected to cut travel times through Penrith to the M4 Motorway.
The NSW and Federal Governments have together released the 6.5km corridor preferred design for the Mulgoa and Castlereagh Roads widening and upgrade.
Penrith MP and Minister for Western Sydney, Stuart Ayres said the road is one of the most congested in Sydney.
"In peak hours this road has nearly 4,000 car movements on it an hour," he said.
"It is the spine of the road network here in Penrith, and we need to make sure that as the population grows, that we invest in infrastructure to ensure our roads, rail and our services keep up with that."
Member for Mulgoa, Tanya Davies welcomed a $100 million funding boost for the first stage of the project and said the corridor is expected to ease more than just congestion with bus travel times to improve and better pedestrian paths and cycling connections to be introduced as well.
However, the land has to come from somewhere, and Ms Davies confirmed that the design includes over 100 property acquisitions that vary between full, partial, residential and business.
"We have had engagement with affected property owners initially in terms of the general scoping of the project, but now that we are announcing the preferred corridor, RMS are going out door to door, directly approaching the business owners as well as the property owners," Ms Davies said.
"It's really important that we respect people's property as we move through this," Mr Ayres added.
Community members are encouraged to have their say on the project and head to www.rms.nsw.gov.au/MulgoaRoadCastlereaghRoad for more information.
No timeline has been confirmed as yet.
Emily Newton is the Weekender's police and political reporter. Emily is also the Weekender's Senior Journalist.