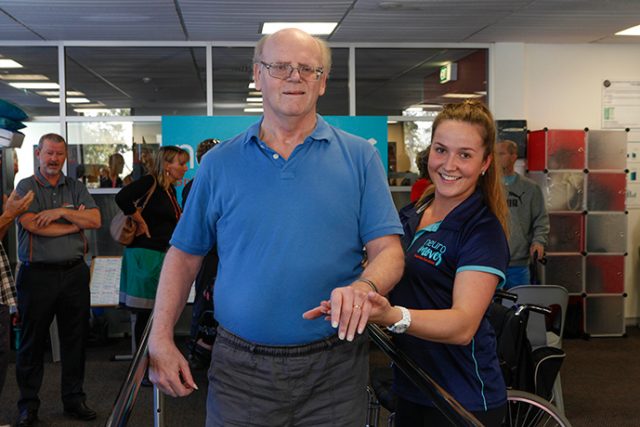 Spinal Cord Injuries Australia's exercise service NeuroMoves has moved into a bigger and better location at Penrith YMCA.
With the official opening last week, Business and Development manager Simone Robinson said the new facility will help better support people in the area with neurological conditions.
"Because of technology and better education today, people with disabilities are living longer," she said.
"Because they're living longer, they're now facing additional issues with secondary diseases like diabetes."
Ms Robinson said prevention through exercise is the best solution to this problem.
NeuroMoves also provides the additional support of social inclusion in the community.
"Many individuals with a disability will suffer mental anguish, things like depression and anxiety, and we know that exercise will help this," she said.
The only facility of its type in greater western Sydney, NeuroMoves offers gym access and intensive sessions.
"We offer these services as there seems to be a gap from hospital rehabilitation to home," Ms Robinson said.
"The YMCA have been nothing but accommodating to not only NeuroMoves, but all of our facility members."
Currently open three days a week, NeuroMoves is looking at operating five days a week in roughly six weeks time.
With support at the opening from Member for Lindsay Emma Husar and Penrith Mayor John Thain, the 36 current members are ready to welcome more community members to share the facility.
"We don't discriminate between people who are NDIS covered and those who aren't," Ms Robinson said.
Emily Newton is the Weekender's police and political reporter. Emily is also the Weekender's Senior Journalist.