A learner driver who ploughed into trick-or-treaters at Jordan Springs last year has been handed a good behaviour bond.
A woman, 27, and her eight-year-old daughter were left with significant injuries that required surgery after Lourdes Baluyot, 46, lost control of her Nissan Navara along Greenwood Parkway about 6.45pm on October 31.
The victims were with a group who were trick-or-treating in the Jordan Springs area for Halloween when disaster struck.
As the revellers began crossing the road, Baluyot turned left off Lakeside Parade straight into the path of the pedestrians.
In anticipation of the collision, the offender swerved sharply to the left towards the gutter, but then over corrected, losing control and mounting the opposite gutter before slamming into the victims who were standing behind a vehicle parked in the driveway.
The mother was knocked to the ground with "significant force", while the little girl was pinned between the Navara and the parked car, agreed facts tendered at Penrith Local Court revealed.
The impact left the mother with a fractured pelvis and fractures to her spine, while the daughter suffered a severe head laceration and a torn ligament in her neck.
The offender was travelling at no more than 20 to 40km/h at the time, according to the facts.
The court heard the Jordan Springs resident, who previously pleaded guilty to negligent driving occasioning grievous bodily harm, had only obtained her learners permit about a month earlier and was being supervised by her husband, an unrestricted licence holder since 1998.
Her lawyer told the court Baluyot had only arrived in Australia from the Phillipines in May 2015 and had never held a licence before.
He said the tragedy was "unavoidable" and Baluyot had to make the quick thinking decision to swerve to avoid hitting the children, who were on the road where they shouldn't have been.
However, Magistrate Jennifer Atkinson declined to entertain a Section 10 dismissal, despite Baluyot's layer arguing his client had already been punished. He submitted the offender had suffered "significant psychological instability" and stress for the welfare of the victims following the accident.
Magistrate Atkinson accepted there was "clear evidence of remorse" but said the injuries were too serious and the offence objectively too serious to let Baluyot walk away without a conviction.
"Roads are dangerous and we've got to make sure we drive carefully," she said to a visibly upset Baluyot, who was accompanied by her husband and a Filipino interpreter.
"The fact this happened showed how inexperienced you are.
"When you see children you need to slow right down… stop and let the children move on and start driving again."
Mechanical tests of the car found no defects and the offender returned a negative reading when breath tested.
It is understood the victims are recovering well.
She was barred from driving for 12 months and ordered to enter a 12-month Section 9 good behaviour bond.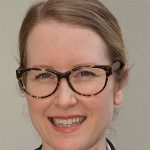 Alena Higgins is the Weekender's Court Reporter