Nepean Aquatic Centre swimming teacher Hayden Bousfield recently returned from a two week trip to the state's central west where he taught vital swimming skills to the local Indigenous community.
The Springwood local visited Wilcannia, which is home to 600 people, 520 of whom are Indigenous.
The town is situated on the Darling River, which is where many locals get relief from near 50 degree days but unfortunately, the majority of residents can't swim.
Wilcannia is home to a public pool but no one is offering swimming lessons.
With Indigenous people still over represented in drowning statistics, Paul McCabe, Principal of St Theresa's Community School in Wilcannia, is working hard to make a change and address the community's lack of swimming ability.
Mr McCabe called Bousfield, a family friend, about the possibility of a two week intensive swimming program in Wilcannia.
Bousfield made the 10-hour trip in mid-February and discovered a community in desperate need of swimming lessons.
Once the thick layer of bugs and live frogs were removed from the under utilised public pool, Bousfield was able to begin working with 28 Indigenous children, aged from five to eight-years-old, enrolled at the school.
While the end result was deemed a major success, Bousfield recalled the many challenges during the trip.
"It was all about filling the kids with confidence – despite being keen to learn many would get to chest deep and freak out, and run to the edge or the steps of the pool," he said.
"Sometimes it was challenging to get them into a lesson in the first place, and continue the lesson for a 15 minute block. We had meltdowns, very colourful language, and I came away with many new insults… but they were all gorgeous kids, and I'd do it all again in a heartbeat."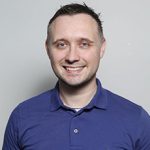 Nathan Taylor is the Weekender's Deputy Editor and Senior Sports Writer. He also compiles the weekly Chatter on the Box TV column. Nathan is an award-winning journalist, who has worked at the Weekender for nearly a decade.