When it comes to longevity in the entertainment business you can never overemphasise the importance of adaptability.
It's this quality that Australian icon Rhonda Burchmore credits with her success.
Though she's a regular on both the local and international theatre scene – having appeared in productions of 'Hot Shoe Shuffle', 'Annie Get Your Gun' and 'Guys & Dolls' – the woman with the big, bold voice has spent her career making opportunities happen.
"People say 'how do you remain in the industry so long' and I mean it is a passion, but it's also about finding new projects to do," she said.
"Sometimes there's years where you're not right for any of the big shows. So I go off and create my own projects."
This drive to create has led to Rhonda's latest show 'Abba-solutely Fabulous!', which is presented by Todd McKenney and stars Rhonda's friend and fellow entertainer Lara Mulcahy.
The show, which will premiere at Rooty Hill RSL this May, coincides with the 40th anniversary of ABBA's first tour to Australia, and sees Lara and Rhonda sharing the stage once again after starring in the hit production 'Mamma Mia!' in the early 2000s.
Speaking to Rhonda about the show you can hear that ABBA-obsessed teenager just dying to get out.
"I was desperately in love with the group and used to watch them on 'Countdown'," she explained.
"I really wanted to be Frida and my sister wanted to be Agnetha."
It's a love that many millions of fans around the globe can relate to.
"I was in Africa two weeks ago doing a little show over there and you do all your songs but as soon as you put on 'Dancing Queen' or 'Waterloo' everyone's up dancing," she laughed.
"I just think there is something really special and feel-good about ABBA."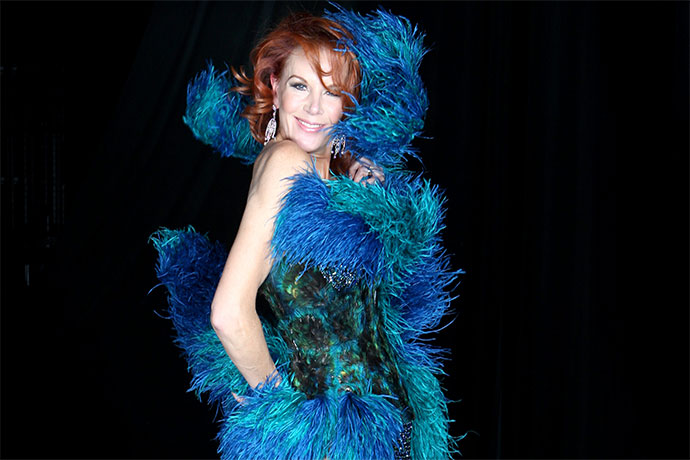 While the lure of performing the music of one of the greatest pop groups of all time is strong, Rhonda is just as excited to once again share the stage with Lara.
"Over those two and a half years together Lara and I became best friends and we've remained best friends, which is really lovely," she said.
"It's a really lovely chemistry that you don't always find, and I think that will come out musically.
"I just hope they can get us off stage because we love it so much.
"The people at the club will be going 'come on, it's time to go home girls!'" she laughed.
Rhonda Burchmore and Lara Mulcahy will be bringing their show 'Abba-solutely Fabulous' to the Rooty Hill RSL on Friday, May 5 at 8pm. Tickets are $40. For more information or to purchase tickets, visit www.rootyhillrsl.com.au or call 9677 4916. For more information about Rhonda Burchmore, visit www.rhondaburchmore.com.