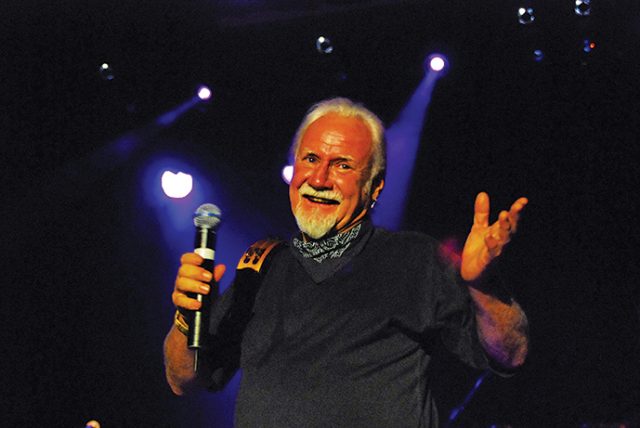 The Evan Theatre will be rocking this weekend with a free members' show packed full of rock 'n' roll hits.
Get ready for a trip down memory lane when legendary entertainers Digger Revell (pictured) and Vicky O'Keefe take to the stage.
Digger will perform his top 10 hits from the 60s and 70s, along with a host of rockabilly and country tracks.
Vicky O'Keefe – daughter of Australia's king of rock 'n' roll Johnny O'Keefe – will pay tribute to her father with a stirring performance of some of his greatest hits.
The show will also include a moving duet of 'I'm Counting On You', with Johnny featured on the big screen singing along with his talented daughter.
So grab your mates and get ready for a Sunday afternoon full of great music and rock 'n' roll memories.
'Rock and Roll: The Best Years of Our Lives' will be on at the Evan Theatre at Penrith Panthers on Sunday, March 12 at 4pm. Tickets are free for members and $27 for visitors. For more information or to purchase tickets, visit www.penrith.panthers.com.au or call 4720 5555.