A Colyton man who allegedly committed a raft of serious offences including a number of violent auto thefts will remain behind bars for now after declining to apply for bail.
Peter Lee Barbara, 34, appeared before Penrith Local Court via video link yesterday on 22 charges, including firearm, dishonesty, identification theft and drug offences.
In a crime spree spanning more than two months, police will allege the accused and a number of co-offenders stole a range of high-performance vehicles, detaining victims and using menace and force in the process.
With a penchant for fast cars, police claim Barbara made off with a dozen vehicles, including a Subaru Impreza RS, Subaru WRX, Mazda RX8, Holden Commodore VK SS, and Mini Cooper S, failing twice to pay for fuel.
He is also charged with unlawfully obtaining a Bayliner boat found at a Campton Ave, Cambridge Park address and possessing two prohibited/unauthorised weapons, a BB gun and ballistic knife, both located at Colyton.
During the mention, Barbara's Legal Aid lawyer requested brief of evidence orders and confirmed bail was not sought at this time.
She also asked that Barbara be seen by a doctor in custody for drug withdrawal.
He is charged with two counts each of 'dishonestly obtain financial advantage by deception', 'take/detain in company with intent to commit a serious indictable offence', 'demand property in company with menaces with intent to steal', 'possess identification to commit, facilitate commission of serious indictable offence', five counts of 'knowingly drive stolen conveyance', one count each of 'negligent driving', 'possess unregistered firearm/prohibited firearm', 'possess or use a prohibited weapon without a permit', 'unlawfully obtain goods', 'supply prohibited drug', 'possess prohibited drug', 'demand property with force with intent to steal' and 'dishonesty possess interfered with unique identifier'.
He is due to face Penrith Local Court again on May 5.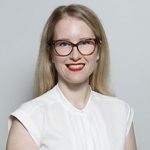 Alena Higgins is the Weekender's Senior News Reporter, primarily covering courts and Council issues.