A homeless man found with a replica pistol has been sentenced to 10 months behind bars.
Expecting to meet someone armed, police swooped on Kenneth John Brindley with guns drawn on March 1 after being alerted to the firearm by a member of the public.
Unbeknownst to them, the increased force wasn't necessary, with the weapon turning out to be a metal replica starters gun, which the 29-year-old claimed he found two or three days earlier in a Salvos bin.
Magistrate Georgia Knight accepted he wasn't doing anything sinister with the weapon at the time – with the item being found under his tent – but pointed out replica pistols were frequently falling into the wrong hands and being used to commit crime.
"People don't know if it's a genuine firearm and whether they'll be shot or not… so inherently, it's a very serious offence," she said.
She said it was too grave a crime to be dealt with by a Section 9 bond and only imprisonment could reflect the seriousness of the offence.
Brindley, who pleaded guilty to 'possess prohibited drug', 'possess unauthorised pistol' and 'resist arrest', was on bail for serious indictable offences at the time of the crimes, Penrith Local Court heard.
He has pleaded not guilty to one count of 'assault occasioning actual bodily harm' and is due to face court again on that charge on May 4.
He is eligible for release on parole on August 31.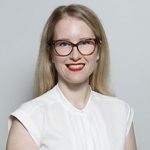 Alena Higgins is the Weekender's Senior News Reporter, primarily covering courts and Council issues.