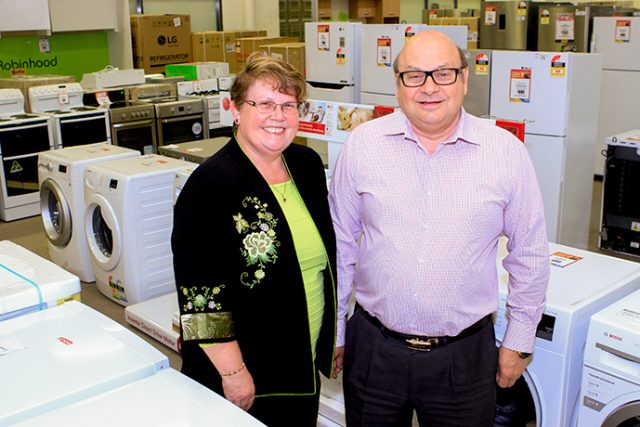 One of Penrith's oldest and most successful businesses, Little & Rabie Betta Electrical, is closing its doors at the end of the month.
Owner George Rabie has been in the Penrith business world for over 40 years, having begun the electrical retail business on September 29, 1974.
"When I moved into this store here, I recall the emptiness," Mr Rabie said.
"I remember this shell that we made and developed into a real store that was buzzing and vibrant.
"Now we are dismantling it and breaking it down, it does make you sad."
Through his journey, Mr Rabie has been supported by his wife Cathey who has worked alongside him.
"She's been a very good support mechanism for the business, and for me," Mr Rabie said.
They've been surprised by outpourings of love and support, both online and in person, as the community discovered their upcoming retirement and closure of the store.
Previous employee, Nikki Gillis, said the welcoming family environment the couple fostered attributed to their long-term success.
"It was really lovely to work in this environment, it was always a joy," she said.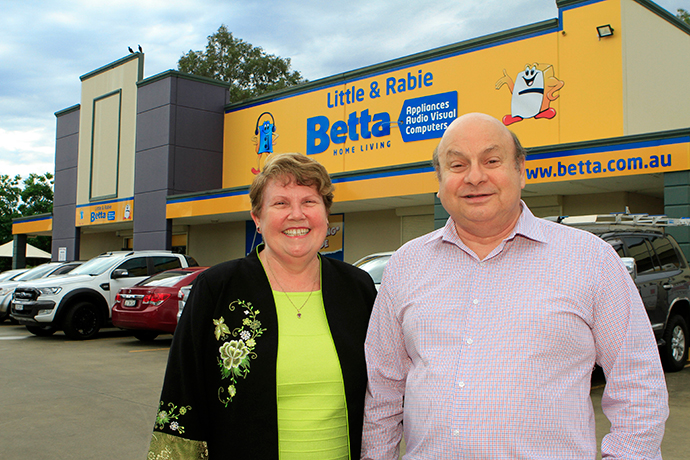 The couple praised the hard work of loyal staff members over the years.
"John has been with us for over 30 years, and we have a couple of employees that have been here for over 10," Ms Rabie said.
"We appreciate all the contributions they've made, their help, loyalty and friendships."
During their time in business, the pair expanded dramatically with seven stores across western Sydney.
With regular customers spanning as far as Lithgow and the Central Coast, George and Cathey Rabie and the team at Little & Rabie Betta Electrical will be missed.
Family time and relaxation ahead
As his store closes down, George Rabie is facing retirement with an overwhelming fondness for the local community.
The eldest son of eight children, Mr Rabie has worked hard to achieve a lifetime of success.
"I was born in Beirut, Lebanon. My parents came from Jerusalem," he said.
"We immigrated here in 1967-68 and we've been in Australia ever since.
"I liked Penrith so much that when we got married I decided this was where I wanted to spend my life."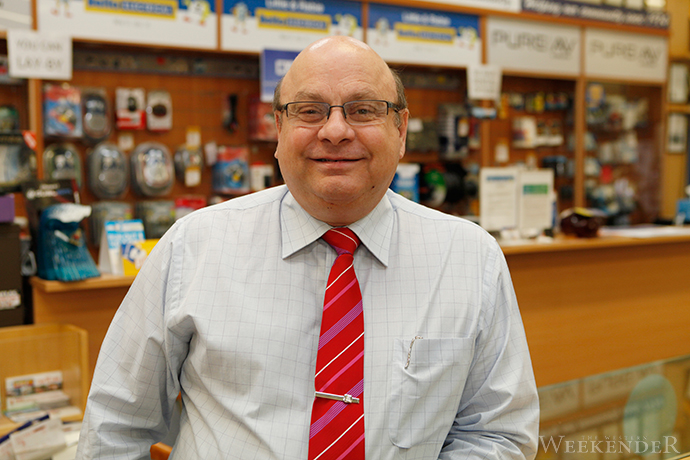 A member of the Penrith Valley Chamber Commerce for over 40 years and awarded with an OAM recognising his community involvement three years ago, Mr Rabie has well and truly been a part of Penrith's heart and soul.
"I have fond memories of the first time the Panthers won the cup," he said.
"I was there the second time they won the cup, too."
As his eyes began to well with tears through a soft smile, Mr Rabie shared a story of one of his dearest memories.
"I recall a story when we went down to the city to watch Neil Diamond one time," he said.
"We were going back to our car and in the middle of a sea of people, one man screams, 'Mr Rabie, Mr Rabie!'
"He dashed across between all the people and said to me, 'You don't remember me, but you gave me my start in life when you employed me at Top Ryde'.
"That's something I'll never forget."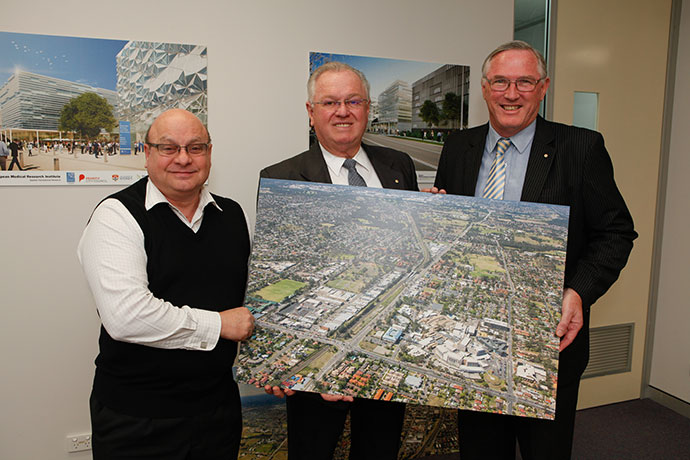 After a lifetime of hard work, his wife Cathey Rabie said they're excited to slow down.
"George always goes 150 to 180 per cent," she said.
"We'll get to have more time with the grandkids, the kids and ourselves now."
Mr Rabie is both humbled and sad as this chapter of his life comes to an end and the famous Little & Rabie name disappears from the Penrith retail scene.
"We'd like to thank the Penrith community and the businesses in the city for their friendship, kindness and support," he said.
Emily Newton is the Weekender's police and political reporter. Emily is also the Weekender's Senior Journalist.