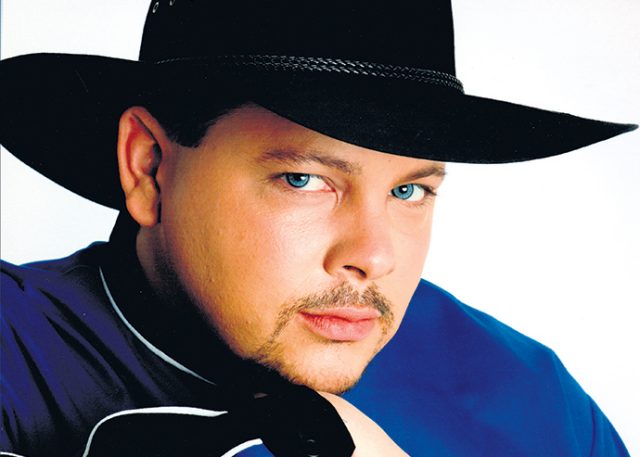 For Dean Simmons going from an original band to a Garth Brooks tribute artist was simply a matter of supply and demand.
"There's a lot fewer people that can do what I can do with the Garth Brooks tribute than people that can play guitar and sing," he laughed.
"We were playing in honky tonks and doing the bar scene, and doing four or five sets a night.
"It was great and fun, but when the opportunity came for me to do Garth, I got to move from doing that to working in showrooms and being a part of these big multi-character production shows."
In the music world the market for tribute acts is strong, and according to Dean it's a pretty tight knit community, although he does admit that things can get a little weird when it comes to Elvis.
"You probably run into the whole identity crisis thing a little more in the 'Elvis world'," he laughed.
Along with his own tribute act, Dean has also delved into the business side of things with his agency and production company Top Shelf Tributes.
"Just being around all these people, you get to know the best of the best, so I decided to put together my own personal collection," he said.
"We've had that for about five years now, so that's my day job."
This March, the entertainer and businessman will be coming to the Evan Theatre at Panthers for the 'Cowboys and Angels' tribute show which includes performances by Kim Simmons as Shania Twain and Adam D Tucker who takes on the music of Tim McGraw.
Performing the music of a still touring artist can be a little tricky. As Dean says there's new music to learn and you never really know what's going to happen next.
"I knew all these guys that have been doing Michael Jackson forever and boy he sure had some ups and downs before he passed, to the point where there were periods of time there where people didn't want to see that character," he said.
"But then with people that are gone their legacy is what it is and you've got to do your best to pay tribute to that. So there's pros and cons on each side."
'Cowboys and Angels' will be on at the Evan Theatre on Friday, March 3 at 8pm. Tickets are $42.50. For more information or to purchase tickets, visit www.penrith.panthers.com.au or call 4720 5555.