Penrith is likely to record its hottest February day on record this Saturday, with temperatures set to soar past 45 degrees.
It will be the height of a three day heatwave with temperatures predicted to reach 40 degrees on Friday, Saturday and Sunday.
And the all-time record for the hottest day in Penrith's history – 46.5 degrees in January 2013 – could be under serious threat this weekend.
The all-time February record is 45.0 degrees, set in 2014. This Saturday, the Bureau says it will reach at least that in the afternoon.
UV levels are predicted to be extreme across the weekend and there will be no rain until Sunday, when a 44 degree day will be greeted with a cool change.
Any junior sport scheduled this weekend is likely to be cancelled.
The Penrith Panthers are due to play a trial match against Canterbury at Belmore Sports Ground at 6pm on Saturday. Temperatures in the area will reach 40 degrees and match officials are likely to monitor the weather conditions throughout the day.
There is likely to be a huge demand on power throughout Saturday with most people likely to spend the day at home and use air conditioning where possible. Total Fire Bans will most likely be in place, and fire crews are set to be on high alert.
Movie theatres and shopping centres, as well as public pools, are also set to be packed.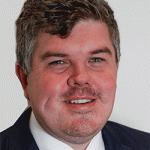 Troy Dodds is the Weekender's Managing Editor and Senior Writer. He has more than 15 years experience as a journalist, working with some of Australia's leading media organisations.